Popular Singer, R. Kelly Found Guilty Of Racketeering And Sex Trafficking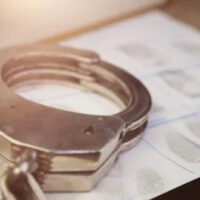 A New York Jury on September 27, 2021, found R&B singer Robert Sylvester Kelly popularly known as R. Kelly, guilty on all charges in his trial on sex trafficking and racketeering charges. R. Kelly was found guilty of charges including bribery, racketeering, sexual exploitation of a child, and sex trafficking involving five victims. Specifically, Robert Sylvester Kelly, who has been in custody much of the time since 2019, was convicted on eight counts of violating the Mann Act and one count of racketeering based on bribery, kidnapping, sexual exploitation of children, and forced labor. The Mann Act criminalizes the movement of women and girls for prostitution, debauchery, or for any other immoral purpose. The guilty verdict comes after more than twenty-five years of accusations and a federal court trial in the state of New York that began on August 18, 2021. R. Kelly faces a possible prison sentence of ten years to life in prison. The R&B singer is set to be sentenced on May 4.
According to news sources, federal prosecutors in New York successfully proved to the jury that R. Kelly had been the leader of a criminal organization that lured girls, women, and even boys for his sexual needs. The jury in Brooklyn federal court started its deliberations on September 24, after listening to testimonies from fifty witnesses throughout the trial, only five of whom testified for the defense. According to accusers, R. Kelly controlled his victims' daily lives, including when they could use the restroom and forced them to engage in sexual acts.
Apart from awaiting sentencing in this New York case, the R&B singer will face a second federal trial on charges of obstruction of justice and child pornography in Illinois. Robert Sylvester Kelly also faces outstanding criminal charges in Cook County and Minnesota. It is unclear how these other cases being pursued against R. Kelly will play out.
What Is Racketeering?
As already mentioned, the criminal charges R. Kelly was convicted of included one count of racketeering. So, what exactly is racketeering? Often, racketeering is a charge associated with organized crime. However, it can also be applied to any ongoing coordinated and unlawful activity or criminal enterprise to carry out a common purpose. In the case of Robert Sylvester Kelly, prosecutors said the R&B singer and his "inner circle" worked for more than twenty years in several states to promote the singer's brand, recruit girls and young women for sexual exploitation, and produce pornography.
In this case, fourteen alleged underlying acts were associated with the racketeering charge. The jury, which consisted of twelve people, seven men, and five women, found that the government had proved twelve of those acts, which involved five victims. For a guilty charge, the government needed proof of only two acts of racketeering.
In the case of R. Kelly, the racketeering count carried a prison sentence of up to 20 years.
Contact an NYC RICO & Enterprise Corruption Attorney
If you have any racketeering charge-related questions or concerns or are facing racketeering charges, contact the dedicated New York RICO & Enterprise Corruption attorney Mark I. Cohen at 212-732-0002.
Resource:
justice.gov/usao-edny/pr/r-kelly-convicted-all-counts-federal-jury-brooklyn