Plea Bargaining In New York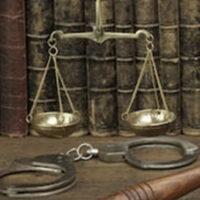 If arrested and charged with a crime, you are bound to feel terrified, confused, and stressed. Because of that, it can be tempting for you to take the first plea offer that comes your way. In some cases, accepting a plea offer is usually a wise thing to do. However, before entering into a plea agreement, you must make sure that you are getting the best deal.
What Is the Meaning of "Plea Bargaining?"
Plea bargaining occurs when your criminal defense attorney and the prosecutor discuss settling your criminal case without you going to trial.
Generally, defendants have two options when it comes to dealing with criminal charges. Defendants can either fight their criminal charges through a court trial or engage in a plea bargain. In most cases, plea bargaining works best for the guilty. However, sometimes, even a defendant that believes they did not commit the crime they are being accused of committing can benefit from a plea bargain.
If the prosecutor agrees to plea bargain with you because they don't have to agree, they might offer you a reduced charge. A prosecutor might also offer to ask the judge to be lenient when it comes to your sentence. Once the prosecutor puts their offer on the table, you and your attorney will assess the offer, and if you are comfortable with it, you can accept it. Once you accept the prosecutor's plea offer, a judge will come up with a proposed sentence. Everyone involved in the plea bargain must be in agreement for the plea to be approved and entered. Keep in mind that only a judge can decide your sentence.
At What Point of Your Case Can There Be a Plea Bargaining?
A plea bargain can be entered at any time during your case. Your attorney can even secure a plea bargain for you at your first court appearance. A defendant can get a plea bargain offer during their first court appearance in a situation where they are being charged with a relatively simple matter. For example, if you are being charged with a small petit larceny case, you might be able to get a plea bargain offer at your first court appearance. On the other hand, if your case is more complicated, you might not be able to get a plea bargain offer at the initial stages of your case. The complexities of your case or the level of investigation the relevant authorities want to conduct will determine when you can engage in plea bargaining. Depending on the situation, you might even find yourself engaging in plea bargaining a few days before your trial or on the day of your trial.
Don't Be Quick To Accept a Plea Bargain Offer
A plea bargain can help you get a reduced sentence than the one you would have gotten had you gone to trial. It can also help you have a lower charge on your record. However, never accept a plea deal before you talk to your attorney. Your defense attorney can help you determine whether a plea offer is in your best interest. Remember, the prosecutor is not really your friend.
Contact an NYC Criminal Defense Attorney Today
If you are in or around New York City and are looking for a qualified criminal defense attorney to help you with your case, contact skilled NYC criminal defense attorney Mark I, Cohen, Esq. to schedule a consultation.
Resource:
nycourts.gov/courthelp/criminal/pleaBargaining.shtml