Plea Bargaining in DUI Cases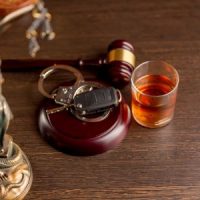 If you are facing a DUI charge, you may wonder what legal strategy is best for handling your case. A qualified DUI attorney can help you determine how to handle your case. One of the options you may be considering or that your attorney may mention is plea bargaining. A plea bargain in a DUI case is a negotiated resolution that eliminates the need to take your case to a trial. Plea bargaining often involves a sentence or charge reduction. With a sentence reduction, your attorney and the prosecutor agree on the penalties you will suffer after pleading guilty. On the other hand, with a charge reduction, you plead guilty to a less serious charge. The reduced charge carries lighter penalties than the original charge. There is also an option of plea bargaining for DUI alternative sentencing programs. Read on to learn more about plea bargaining in DUI cases.
Common DUI Pleas Bargains
Usually, plea bargaining in a DUI case involves the defense attorney and the prosecutor reaching an agreement for lighter penalties (sentence reduction) or less serious charges (charge reduction). However, plea bargaining in a DUI case can also entail avoiding conviction altogether through your participation in rehabilitation or some kind of offender program. Below is more on these three forms of plea bargains;
Sentence Reduction
As mentioned already, sentence bargaining is when your attorney and the prosecutor reach an agreement for a lighter sentence. In other words, you plead guilty in exchange for a lighter sentence. The main advantages of sentence reduction plea deals are;
Knowing what your sentence will be before you are convicted
The likelihood of a more lenient sentence
Saving time and money
When you plead guilty to a DUI sentence reduction, you eliminate the possibility of facing harsher penalties when you go to trial.
Charge Reduction
Charge-reduction plea deals are usually more favorable than sentence reductions. It may be easy for you to have your charges reduced if this is your first DUI and no one was harmed. However, even if this is not your first DUI offense, it may be possible for your attorney to convince the prosecution to reduce your charges. Depending on the specifics of your case, the benefits of having your charges reduced can include the following;
Lower fines
Less negative impact on car insurance
Spending little or no time in jail
Less stigma
In some states, you can reduce a DUI charge to a "wet reckless" charge. However, in the state of New York, it is challenging to have your DUI charge reduced to a wet reckless charge. In fact, pleading down a DUI charge to a wet reckless charge is often not an option in New York DUI cases.
Alternative Sentencing Programs
An example of an alternative sentencing program you may be eligible for is pretrial diversion. While all pretrial diversion programs are different, they generally focus on rehabilitation and restitution services. DUI diversion programs often entail, among other things, the following;
Completing an alcohol rehabilitation course
Passing a driver safety course
Paying restitution to the victim (if you were arrested after an accident)
Driving with an ignition interlock device in the car
Contact an NYC DUI/DWUI/DWAI Attorney
If you are facing DUI charges in New York, contact our skilled NYC DUI/DWUI/DWAI attorney, Mark I. Cohen, for help with your case.