Parole Vs. Probation: Understanding The Difference Between The Two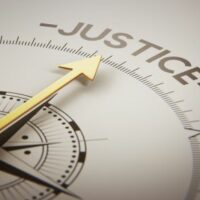 When a person gets into legal trouble, they can face several consequences depending on the specifics of their case. Two possible legal penalties that you may face if convicted of a crime are parole and probation. The terms "parole" and "probation" are often used interchangeably in conversations, but there is a huge difference between these two legal consequences.
So, what is the difference between probation and parole? Generally, there is a significant procedural difference between the two. Parole is usually part of an offender's initial sentence, whereas parole comes later after an offender has served some time or a lot of time in prison.
Read on to learn more about the difference between parole and probation.
Parole
Simply put, parole is the conditional release of a prisoner before they complete their sentence. Once a prisoner has served some or a significant portion of their sentence, they may be eligible for parole. Often, people are allowed to get out of jail on parole for good behavior. If a prisoner demonstrates that they can change their ways and stay out of trouble while being a productive member of the society, they may be allowed out of prison on parole.
You can return to live and work in the community when allowed out of jail on parole. However, after being let out of jail on parole, paroled prisoners must remain under the supervision of parole officers. Also, if a paroled prisoner violates the conditions of their release, they may be sent back to jail. For instance, paroled prisoners are usually expected to regularly report to their parole officers, not commit any criminal offenses, and avoid their victims. If a paroled prisoner breaks any of these rules, they can be sent back to jail to finish the rest of their original sentence.
If a judge sentences you to prison, they will tell you how much of your prison sentence you have to serve before you can be eligible for parole. Once you are eligible for parole, you will get an application to fill out. After filling the application, you'll then wait and prepare for your parole hearing.
Please note that prisoners don't have a right to parole. It is usually up to the parole board to determine whether a prisoner deserves to be allowed out of jail on parole. Simply put, parole is a privilege for prisoners who seem capable of reintegrating into society.
Probation
Probation is different from parole in that, while parole is for individuals who have already served some or a significant portion of their sentence, probation is an option that does not necessarily require an individual to spend time in prison. Usually, probation is imposed as an alternative to incarceration, but sometimes it may be accorded in addition to jail time. When a person is granted probation, they return directly to the community under a probation officer's supervision. Just as is with parole, if an individual is allowed to be out on probation, they will have to follow certain rules. A probation violation can result in hefty fines, jail time, additional probation terms, a revoked probation, and other consequences.
Consult With an NYC Criminal Defense Attorney Today
If you need more information on the difference between parole and probation or help with your criminal case, contact skilled NYC criminal defense attorney Mark I. Cohen today at 212-732-0002.