NYPD Officer Faces Hate Crime Assault Charges After Attacking Drunken Driver While Hurling Racist Insults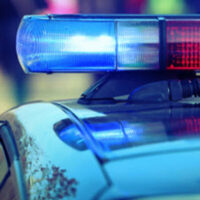 According to New York Daily News, on January 17th, 2022, an NYPD officer was charged after attacking another driver while hurling racist insults at him at Ocean Parkway and Church Ave, in Kensington. The 50-year-old officer filmed himself hurling the insults at the 32-year-old Uber driver and knocked the man out cold during his hate-filled attack. According to news sources, the two men got into it when both tried to make a U-turn, and one tried to prevent the other from making the turn. Both men got out of their cars, and prosecutors allege that the NYPD officer spat on the Uber driver, who then spat back. According to prosecutors, the NYPD officer also knocked the Uber driver to the ground and repeatedly punched and kicked him while screaming racial insults at him. Prosecutors also said that when the Uber driver tried to walk away from the NYPD officer, the officer kicked him one last time and knocked him out. According to sources, the NYPD officer called the Uber driver, "Terrorist! Al-Qaeda! Mohammed! ISIS." According to a police source, everything was captured on video.
According to the New York Daily News, the NYPD officer who was previously suspended in 2017 after being found guilty of violating department rules was hit with hate crime assault charges and suspended from his job at the 70th Precinct. On the other hand, the Uber driver was charged with DWI after he blew a blood-alcohol level of 0.157, which is almost twice the legal limit. Both men pleaded not guilty. The NYPD officer was released without bail, although a judge was asked to set bail at $35,000.
What Is a Hate Crime?
New York takes cases of hate crimes very seriously. In a statement concerning the NYPD officer's conduct, Brooklyn District Attorney Eric Gonzales made it very clear that the state of New York has no tolerance for hate-motivated violence. He said that the incident in question is especially wrong since it involves an NYPD officer.
So, what exactly is a hate crime? According to New York State Penal law, a hate crime is a crime motivated by an individual's, a group's, or place's identification with a particular color, race, religion, gender, ethnicity, age, ancestry, disability, sexual orientation (including, gay; lesbian, bisexual, and transgender), or national origin.
Examples of hate crimes include, among many others, the following;
Assault
Destruction of property
Battery Stalking
Trespassing
In New York, a hate crime can be classified as a misdemeanor or felony, depending on the crime and the crime's severity. Usually, when an individual is convicted of a hate crime, and the violent offense they committed is a misdemeanor or class C, D, or E felony, the hate crime is deemed one category higher than the committed offense.
Contact an NYC Criminal Defense Attorney
If you need more information, or if you are facing an assault charge, a hate crime charge, or any other criminal charge and need professional legal representation, do not hesitate to contact an experienced NYC criminal defense attorney at the law offices of Mark I. Cohen, Esq. at 212-732-0002.
Resource:
nydailynews.com/new-york/ny-nypd-officer-charged-hate-crimes-anti-muslim-tirade-20220201-lwcqmkwvhrawncsanto4zm6ypy-story.html