New York's Bail Law Changes: Will This Result in More People Lingering in Jail?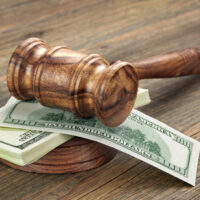 After making important criminal justice reforms here in New York involving the removal of cash bail for many low-level crimes – resulting in what the Center for Court Innovation has reported as a 40 percent drop in people behind bars just from April 2019 to March 2020, Governor Cuomo and the state legislature quickly reversed course on some of this progress and put in place a number of amendments that alter New York's discovery and bail laws during the COVID-19 pandemic. While cash bail is still prohibited for most misdemeanors and nonviolent felonies, and judges are still required to release individuals with the "least restrictive conditions necessary" to reasonably ensure their return to court, at the same time, the new amendments provide judges with significantly more discretion to set bail for additional criminal charges, raising the alarm that they will ultimately allow for many more to linger in prison during the COVID-19 pandemic. In fact, according to predictions made by the Center for Court Innovation, New York City alone will likely see upwards of a 16 percent increase in those now subject to bail as a result of these changes.
Non-Violent Felonies Now Eligible for Bail & Remand
The amendments expand the list of non-violent felonies that are now eligible for bail and remand to add the following:
Knowingly participating in a criminal enterprise
Certain hate crimes
Criminally negligent homicide
Criminal possession of a weapon on school grounds
Criminal sale in the first degree of a controlled possession
First degree criminal possession
Money laundering
Leaving the scene of a fatal accident
Vehicular assault
New Crimes & Circumstances Eligible for Cash Bail
While the original bail reform laws still allowed for cash bail for most violent felonies and certain nonviolent felonies (for example, sex offenses), the latest amendment added several crimes to this category, opening the door to allowing judges to set cash bail based on the following crimes and/or circumstances:
Certain crimes involving assault, such as vehicular assault
Second-degree burglary where an individual enters the "living area" of the home
Promoting the obscene sexual performance of a child
Certain sex trafficking offenses
Any crimes that cause the death of someone
If someone is on probation, under post-release supervision, or eligible to be sentenced as a "persistent offender," and faces a new felony charge
If someone is out on pretrial release and commits a similar crime
Bonds in Place of Cash Bail & Potential Pretrial Conditions
Judges can order different types of bonds in place of cash bail, such as:
Property to be used as collateral, which is then forfeited if they fail to return to court
Promises from friends and family regarding an individual returning to court
Judges can also set pretrial conditions in order to incentivize an individual's return to court, such as:
Avoiding contact with victims or witnesses
Electronic monitoring
Participating in addiction or mental health treatment programs or counseling
Surrendering their passports
However, there does not appear to be any funding provided in order to implement these requirements.
Contact Our New York Criminal Defense Attorneys to Find Out More
The new bail laws went into effect on July 1, 2020. If you are facing criminal charges in New York, contact NYC criminal attorney Mark I. Cohen, Esq. to find out how we can provide you with the best legal guidance and representation in order to ensure that your rights are protected.
Resource:
nbcnewyork.com/news/local/groups-worry-new-bail-reform-law-will-land-more-new-yorkers-behind-bars/2497818/
https://www.markicohenattorneynyc.com/discovery-laws-change-in-new-york-in-spite-of-evidence-of-prosecutorial-misconduct/