New York Will No Longer Arrest And Prosecute Children Under The Age Of 12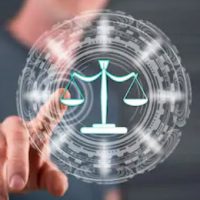 Over the past decades, the number of children arrested and locked up has fallen. While more than 2.5 million youth under 18 were arrested in the United States in 1997, that number dropped by 74% in 2019. A New York law that went into effect on January 1, 2023, will now see the number of children arrested and incarcerated in New York drop even further. According to the new law, minors under 12 cannot be arrested and prosecuted for almost all crimes in New York. The law was introduced in June 2021 and signed by Governor Kathy Hochul on December 29, 2021. Below, we discuss more on this new law.
Understanding the New Law
This new law raises the lower age of juvenile delinquency jurisdiction in the state of New York to 12 years of age. Under the previous law, minors between 7 and 18 could be arrested and charged as juvenile offenders. Now, a child cannot be arrested and charged as a juvenile delinquent in New York if they are below the age of 12. The only exception is in cases involving homicide. In other words, children under the age of 12 can be arrested, charged, and prosecuted if they are suspected of homicide.
Many people pushed for this new law for years, noting that children of color are highly affected. According to the Legal Aid Society, in 2019, 800 children aged 12 and below were arrested in New York. In NYC, 90% were Hispanic or Black. Other children that are affected at a disproportionate rate include;
disabled children
children with substance and mental health challenges
children in poverty.
So, what exactly does this new law expect to happen to a child under 12 years who commits a crime in New York? This new law requires social services departments to create a "differential response program" for children below 12 years who may have otherwise been arrested and charged. These programs are meant to connect minor offenders with mental health care and other helpful services.
Some opponents of this new law argue that it opens doors to more crime. But according to supporters of the new law, this law is not about opening doors to more crime or removing consequences for bad behavior. Instead, it is about preventing children from getting entrenched in the criminal justice system and age-appropriate responses aimed at supporting children in need of help. Supporters of the new law note that many children in the juvenile system have trauma. According to research, up to 90% of youth offenders have experienced trauma, such as sexual or physical abuse, exposure to violence in their community or school, or witnessing domestic violence. When such children enter the juvenile justice system, they might not get the needed help. Instead, they may get exposed to much more trauma.
Contact an NYC Criminal Defense Attorney
If you need more information about this new law or help with a criminal case, contact our qualified and dedicated NYC criminal defense attorney, Mark I. Cohen, at 212-732-0002 today.
Source:
nysenate.gov/newsroom/in-the-news/jamaal-t-bailey/ny-will-no-longer-prosecute-children-under-age-12