New York Police Department Provides Citywide Crime Report For January 2022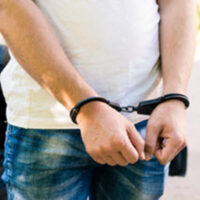 On February 3rd, 2022, the NYPD gave the citywide crime report for January 2022. The data came the same day that President Biden visited New York City in response to the rise in violence. According to the NYPD, there was a 38.5% increase in the overall crime index in January 2022, as compared to January last year. In January 2021, NYC reported 6,905 incidents under the major index crime categories. On the other hand, in January 2022, NYC reported 9,566 incidents. The NYPD reported that every major index crime category, except murder, saw an increase for the month of January 2022. Murder is said to have fallen by 15.2%. In January 2021, 33 murder incidents were reported in NYC, and in January 2022, NYC recorded 28 murder incidents.
According to the NYPD, robbery increased by 33.1%. In January 2021, New York City reported 940 robbery incidents, whereas, in January 2022, 1,251 robbery incidents were reported. Grand larceny increased by 58.1%, with NYC recording 4,047 incidents in January 2022. In January 2021, 2,559 grand larceny incidents were reported. Citywide shooting incidents increased by 31.6%, with NYC recording 100 incidents in January 2022. In January 2021, 76 citywide shooting incidents were reported. Lastly, felonious assault increased by 33% (1,736 v. 1,546), and grand larceny auto increased by 91.5% (1,187 v. 620).
In the report, the NYPD maintains that it is committed to combating crime and making New York City safe for New Yorkers. According to Police Commissioner Keechant Sewell, the NYPD is not planning to give up on NYC anytime soon. The NYPD's leaders are said to be working tirelessly around the clock together with state and federal law enforcement partners and with the city's district attorneys to develop comprehensive crime-fighting measures, build solid criminal cases, and punish criminals.
What Might Be Causing the Increase in Crimes in New York City?
Even though the February 3rd report does not address the issue of what is causing crimes to increase in New York City, several factors have been put forward for this increase. For example, the increased availability of guns from out of state, added stress from the COVID-19 pandemic, discontinuation of some violence prevention measures, and bail reform measures that have backfired are all examples of reasons that have been put forward for the increase in crime in NYC.
The Fight Against Gun Violence
Currently, gun violence is a big social problem in the U.S., as can be seen with the increase in the number of homicides in 2020. According to NBC New York, at least seven 16-year-olds died in shootings in 2021 in New York alone, and more than thirty police officers have so far been shot on the job in 2022, five being fatal, including Wilbert Mora and his partner Jason Rivera.
To combat the increase in gun violence, the Biden administration is, among other things, clamping down on traders of "ghost guns." These are guns that do not have serial numbers and can be bought online without a background check and assembled at home. If arrested and charged with selling a ghost gun, you could face harsh penalties. Fortunately, an attorney can help you fight your charges and have them dropped or reduced.
Contact an NYC Criminal Defense Attorney
If you need more information or have been arrested and charged with selling or possessing a "ghost gun," do not hesitate to contact the experienced NYC criminal defense attorney Mark I. Cohen Esq., at 212-732-0002 today.
Resource:
nyc.gov/site/nypd/news/p00036/nypd-citywide-crime-statistics-january-2022