New York Police Department Provides Citywide Crime Report For February 2022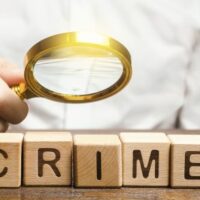 On March 3, 2022, the New York police department provided a citywide crime report for February 2022. According to the NYPD, major crimes across the city spiked by almost 60% in February 2022, compared to the same month in 2021. Every major index crime category witnessed an increase in the month of February 2022 even though citywide shooting incidents reduced a bit when compared to February 2021.
In the month of February 2022, a total of 9,138 crimes were recorded in New York City, whereas in the month of February 2021, a total of 5,759 crimes were recorded. Robbery rose by 56%, from 818 to 1,276, grand larceny rose by 79.2%, from 2,099 to 3,762, burglary increased by 43,9%, from 824 to 1186, and grand larceny auto increased by 104.7%, from 529 to 1,083. On the other hand, citywide shooting incidents reduced by 1.3%, from 77 to 76.
Professor Christopher Hermann, who is a former NYPD crime analyst, stated that most of the crimes are happening in a small fraction of New York City's neighborhoods. According to Herrmann, the problem of violent crime is not spreading much.
When it comes to hate crimes, the NYPD reported a 189% increase compared to February of last year. According to the NYPD, incidents against Jewish people increased by 409%, from 11 to 56, incidents against Asians rose by 125%, from 4 to 9, and incidents against black people increased by 100%, from 8 to 16.
Additionally, police reports indicate that crime rose underground in the subway system by 73.3% compared to February last year. In February 2021, 105 crimes occurred in the subway, whereas in February 2022, 182 crimes occurred. According to Herrmann, the increase in hate crimes and subway crimes is likely because more people are outside. Last year at a time like this, most people were indoors because of the pandemic.
In a statement, Herrmann stated that New York cannot rely on the NYPD arresting its way out of the ongoing increasing crime wave. Herrmann believes that other crime prevention programs need to be tried. He believes that there is a need to develop new neighborhood and community partnerships focused on preventing crime as a long-term strategy.
Mayor Eric Adams Revives 'Anti-crime Unit' in Response to Violence
Following the increase in violent crimes in New York City, Mayor Eric Adams revived the 'anti-crime unit.' Mayor Adams resurrected the controversial anti-crime unit in January 2022 in response to a wave of criminal offenses during his first month in office as Mayor, including a shooting that left two police officers dead after they responded to a domestic incident.
The controversial anti-crime unit was banned in August 2020 after racial justice protests and unrest erupted across the nation. After its resurrection, the anti-crime unit was rebranded as Neighborhood Safety Teams and tasked with patrolling neighborhoods with high crime rates.
Contact a Skilled NYC Criminal Defense Attorney
If you need more information or have been arrested and charged with a crime in New York City or anywhere in New York, do not hesitate to contact the experienced NYC criminal defense attorney Mark I. Cohen Esq., at 212-732-0002 today.
Resource:
nyc.gov/site/nypd/news/p00039/nypd-citywide-crime-statistics-february-2022