New York Police Department Announces Citywide Crime Statistics For June 2021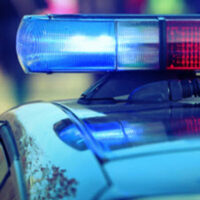 The New York Police Department, famously known as NYPD, is the main law enforcement agency within New York. Since its establishment in 1845, the NYPD has worked in partnership with the community to enforce the law, protect the people, preserve peace, reduce fear, and maintain order. NYPD'S vision is to foster a safe and fair city and solve the problems that create crime and disorder. Over the years, the New York Police Department has responded to countless crime reports and made countless arrests.
Apart from fighting crime, the New York Police Department also keeps New York residents updated on overall citywide statistics. Recently, the NYPD announced citywide crime statistics for June 2021. According to the report released on Tuesday, July 6, 2021, for the month of June 2021, the number of shooting incidents and murders in NYC declined compared with June 2020. Murder incidents went down by 23%, whereas shooting incidents went down by 20%. The NYPD made over 350-gun arrests for the month of June 2021, which is a 99.4% increase compared to June 2020.
According to the NYPD, the overall index crime in NYC in June 2021 rose 3.1% compared with June 2020. The rise was driven by an increase of 31.2% in Grand Larceny Auto, 32.3% grand larceny, and an increase of 16% in robbery. On the other hand, for the month of June 2021, burglary posted a 49.6% reduction compared to June 2020.
According to the NYPD, the department remains committed to reducing violence across New York City. The NYPD continues to build strong cases against individuals who carry out crimes using firearms – as demonstrated by a recent case of the fourteen suspects that were arrested and charged in an 81-count indictment connected to eleven shootings that have occurred over the past two years. On Thursday, July 1, 2021, the NYPD arrested the alleged gang members as part of a predawn operation in Brooklyn.
According to Police Commissioner Dermot Shea, their main drive is to keep New Yorkers safe, and the officers are working tirelessly to do just that. During the release of these statistics, Dermot stated that, through collaborative efforts with the community members and targeted deployment, the New York Police Department continues in its mission to stamp out crime and hold those who commit criminal acts to account. Additionally, according to the NYPD, the department's commanders scrutinize all criminal acts and maintain flexibility when deploying police officers to violence hotspots and use of overtime to increase police presence.
Because of the skills police officers who work with the NYPD possess, it is easy for arrestees to lose hope when in the hands of the NYPD. However, despite how bad you think things look, you should reach out to a skilled criminal defense attorney for help after an NYPD officer arrests you. Remember, an attorney can come up with defenses that can help your case. Also, sometimes, even innocent people are arrested because of mistaken identity.
Contact an NYC Criminal Defense Attorney
If you have been arrested by the NYPD and are being charged with a crime, contact skilled NYC criminal defense attorney Mark I. Cohen, Esq., at 212-732-0002 today to schedule a consultation.
Resource:
nyc.gov/site/nypd/news/p0706a/nypd-citywide-crime-statistics-june-2021