New York Moves to Add All Fentanyl Analogs as Schedule I Drugs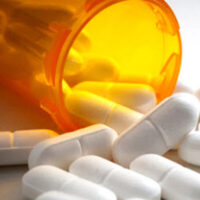 Fentanyl-related deaths have skyrocketed in New York and throughout the country, surpassing even the prescription opioid painkiller crisis. According to statistics, there were more than 30,000 fentanyl-related overdose deaths; just last year.
As a result, New York may soon have a new drug crime in its criminal code: In December, Governor Cuomo announced that the state is seeking to ban fentanyl analogs – chemical knockoffs of the real fentanyl – making them subject to the sale criminal possession and/or sale penalties as other controlled substances.
The Issue In New York
According to the Centers for Disease Control, fentanyl analogs are similar to fentanyl in chemical structure, but require specialized toxicology testing in order to be detected. In addition, their potency has not yet been evaluated in people, and as a result, estimates range from less potent to more potent than the actual fentanyl. According to reports, people are often able to purchase the fentanyl analogs from China online in what is known as the "dark web." Food coloring and other substances are then added to disguise the pills as something else, such as Percocet.
After two people died after ingesting the pills, the individual charged as the co leader of the drug ring was sentenced to 17 years in federal prison. Meanwhile, police seizures of the substances have been steadily increasing. The state's move came after the New York Police Department and City Special Narcotics Prosecutor pushed for the legislation, putting forth a grand jury report. Currently, fentanyl analogs are not listed in the state schedule, technically meaning that the drug is not illegal. As a result, unless it is mixed with a prohibited substance, it is not against state law to sell an unscheduled fentanyl analog. However, the proposed legislation would technically provide the state Department of Health with the authority to add analogs as to the list of controlled substances (i.e. Schedule 1 drugs under New York's Public Health Law) as it sees fit, which could result in a number of new potential crimes regularly emerging overnight.
Scientific Community Points Out Problems with Automatic Schedule I Classification
There have also been efforts at the national level to introduce legislation to classify all analogs as Schedule 1 controlled substances. However, as a result, there has been some pushback from scientific experts, as this could potentially stifle research connected to combating the opioid crisis. A group of senators even submitted a letter arguing that public health agencies have not been adequately consulted about the impact of such a decision. The normal process of deciding how to classify controlled substances involves both the Drug Enforcement Administration (DEA) and U.S. Food and Drug Administration (FDA) reviewing chemical compounds on a case-by-case basis before assigning a classification so that the FDA can first ensure that it is the scientifically valid choice.
If You Are Charged with A Drug Crime In New York, Contact Our NYC Narcotics Defense Attorneys
Our office has been defending both federal and state narcotics offenses since 1990, handling charges ranging from small drug possession to international trafficking offenses. Contact the NYC criminal attorneys today at the office of Mark I. Cohen, Esq. to find out more.
Resources:
physiciansweekly.com/lawmakers-seek-scientific-review/
abc7ny.com/nyc-officials-call-for-ban-on-fentanyl-related-opioids/5413353/
cdc.gov/drugoverdose/data/fentanyl.html
lohud.com/story/news/crime/2019/12/16/why-new-york-plans-ban-fentanyl-analogs-fueling-opioid-overdoses/2662659001/
https://www.markicohenattorneynyc.com/some-police-departments-are-using-rapid-dna-technology-to-quickly-solve-rape-cases-but-is-it-reliable/