New York Man Charged With Felony And Misdemeanor Hate Crimes For Attacking 7 Asian Women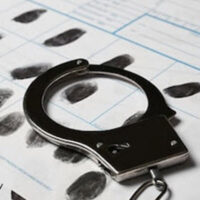 On March 2, 2022, the NYPD arrested a man for allegedly attacking seven Asian women on the same day in late February. And on April 4, 2022, it was announced that the man had been indicted on misdemeanor hate crime and felony charges. Steven Zajonc, 28, is being charged with a misdemeanor hate crime, seven counts of second-degree aggravated harassment, and six felony counts of third-degree assault as a hate crime.
According to New York County District Attorney Alvin Bragg, on February 27, 2022, Steven Zajonc assaulted seven Asian women (ages 19 to 57) between 6 pm and 9 pm in the eastern and central parts of the island of Manhattan. The 28-year-old man ambushed the seven women in separate assaults, some of whom he struck from behind for no reason other than their perceived race. According to the DA, Steven Zajonc struck his victims with his elbow or fist before fleeing the scene and even shoved one of the victims to the ground. Six victims suffered injuries, including bleeding cuts and bruises to their faces, and one victim was hospitalized with a concussion.
After the attacks happened, New York police were able to identify Steven Zajonc through witness testimony from employees of the New York Public Library and security camera footage.
It is said that no statements were made before the attacks, and there was no previous interaction between the assailant and the victims.
In his statement, the District Attorney said that the indictment that came approximately a month after Zajonc's arrest resulted from his office collaborating with the New York Police Department's Hate Crimes Task Force.
What Is a Hate Crime?
In accordance with state law, the NYC Police Department identifies a hate crime as any crime motivated by a place's, person's, or a group's identification with a specific religion, race, color, gender, ethnicity, age, disability, national origin, ancestry, or sexual orientation.
In New York, hate crime charges are restricted to situations where an individual selects a victim for specific types of offenses, including, but not limited to the following;
Second-degree aggravated harassment
Harassment in the first degree
Assault in the first, second, or third-degree
Menacing in the first, second, and third-degree
Strangulation in the first and second-degree
Rape in the first degree
Stalking in the first, second, third, and fourth-degree
First or second-degree kidnapping
Manslaughter in the first or second-degree
If arrested and charged with a hate crime in New York, it is vital to retain a skilled criminal defense attorney. When charged with a hate crime, it is imperative to keep in mind that the consequences of a conviction go beyond the criminal act itself. When charged with a hate crime, you face the risk of facing additional penalties because a prosecutor believes that your actions were motivated by prejudice.
If You Are Currently Under Investigation Because of Allegations of a Hate Crime, You Need an Attorney To Help Protect Your Rights
If you are facing hate crime charges in New York, contact the experienced NYC criminal defense attorney, Mark I. Cohen, Esq., at 212-732-0002 to receive help with your case.
Resource:
edition.cnn.com/2022/04/04/us/new-york-asian-women-attacks-charges/index.html