New York Governor Proposes That Entities and Individuals Should Lose Their Licenses and Face Criminal Penalties for Selling or Administering COVID-19 Vaccine To People Trying To Skip the Line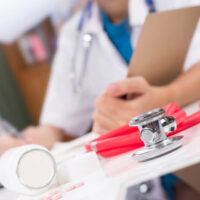 New York has already begun administering the COVID-19 vaccines. According to a January 4th, 2021 news article, New York had received over 774,000 vaccine doses by the beginning of January 2021. New York governor Andrew Cuomo wants hospitals to administer these vaccine doses faster. The governor stated that if hospitals do not move the vaccine doses more quickly, they will be fined up to $100,000.
However, even though Cuomo wants hospitals to move the COVID-19 vaccines faster, he wants those administering vaccine shots to individuals skipping the line and those selling the vaccines to face serious consequences. According to the governor, the COVID-19 vaccine "can be like gold to some people." Thus, he believes that some people might take advantage of the situation and sell the vaccine or let their friends or family members get ahead of other people. To fight such fraud, Governor Andrew Cuomo suggests that New York embraces a law that makes it illegal for any individual or entity to administer the vaccine to people trying to skip the line or sell the vaccine. Cuomo suggests that any guilty parties should lose their licenses and face criminal penalties.
The governor's announcement was triggered by the news of a particular clinic suspected of fraudulently obtaining the COVID-19 vaccines. The clinic is also believed to have distributed the vaccines it fraudulently received to facilities and individuals without following state laws.
Even as New York waits to see if the law will be approved, any entity or individual dealing with the COVID-19 vaccines should take the governor's suggestion seriously and avoid any form of COVID-19 vaccine fraud. Without even considering the other consequences that might be associated with selling the vaccine or administering it to people skipping the line, if the proposal is approved, losing a license as a consequence on its own is a hefty price to pay.
Losing Your License Will Frustrate You and Cost You Money
Health care providers' primary duty is to care for the well-being of other people. Nonetheless, even if you are doing your best to care for others, you might find yourself in a situation where you are charged with a crime that leads to losing your license. If you lose your medical license because of administering COVID-19 vaccines to people who are skipping the line or selling the vaccine, restoring it might take a considerable amount of time. Even if you manage to restore it, that period you will spend not practicing medicine will most likely frustrate you. Additionally, you will have to part with a substantial amount of money when seeking license restoration. For example, you will need to pay $750 to the State of Education Department.
Contact an Experienced New York City Health Care Fraud Attorney
Although health care fraud is complex, a qualified health care fraud attorney can help you maximize your chances of getting the best outcome in your case. Mark I. Cohen is an experienced NYC health care fraud attorney who can help you with your health care fraud case. Contact our office today to receive the legal help you need.
Resources:
cnbc.com/2021/01/04/covid-vaccine-ny-gov-cuomo-to-propose-law-making-it-a-crime-to-skip-the-line-for-shots.html
cnbc.com/2020/12/28/new-york-investigating-potential-covid-vaccine-fraud-cuomo-says.html