Members of the Jawahir Enterprise Fraud Ring Risk Spending up To Twenty-Five Years in State Prison for Car Insurance Fraud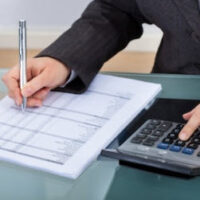 At least twelve people were indicted for allegedly being part of a New York auto insurance fraud ring at the beginning of December. For two years, law enforcers conducted an investigation, which they dubbed "Operation Sledgehammer." According to prosecutors, the defendants committed insurance fraud by damaging cars and intentionally making car damages worse. The defendants are said to have even staged some car accidents.
The New York fraud ring named Jawahir Enterprise consisted of car owners, body shop owners, and their workers, among other individuals. Car owners are said to have been receiving a share of the deceitful payouts.
According to the New York Daily News, the defendants stand accused of various crimes, including insurance fraud and grand larceny. Each crime bears different penalties. For insurance fraud, which is the focus of this article, the defendants risk spending up to twenty-five years in state prison. The number of years any guilty individual/s will spend in prison depends on the degree of their insurance fraud offense.
Keep reading to learn about the different auto insurance fraud offenses, the differing degrees of insurance fraud offenses, and the penalties under the differing degrees of insurance fraud.
What Is Auto/Car Insurance Fraud?
Different offenses fall under auto insurance fraud offenses. Auto insurance offenses include vehicle dumping, staging or faking accidents, exaggerating or faking accident injuries, exaggerating repair costs, and exaggerating car damages.
Auto insurance fraud is a widespread problem in the United States of America. Unfortunately, many Americans do not understand the harm this type of insurance fraud causes. New Yorkers may not understand the severity of this type of fraud. Still, the reality is that all New York residents who pay car insurance premiums are victims of auto insurance fraud. An individual is a victim when they pay higher premiums than they would otherwise be paying. When people make false claims, insurance companies are forced to increase their insurance rates to pay off auto insurance claims.
Due to the severity of auto insurance fraud, law enforcers work tirelessly to punish guilty parties.
Being accused of insurance fraud is scary. However, when an accused party works with a qualified criminal defense attorney, the situation becomes less frightening, especially if the attorney can present strong defenses. For example, if you had no intent to deceive, your attorney can help you prove that in court.
Penalties of Auto Insurances Fraud
The value of the funds illegally obtained determines the penalties of an auto insurance fraud offense. According to Article 176 of the New York Penal Law, insurance fraud falls under five differing degrees.
A crime in the fifth degree is a class A misdemeanor, punishable by up to one year in jail.
Below are the penalties for the other degrees of insurance fraud crimes.
Fourth-Degree Crime – Up to four years in state prison
Third-Degree Crime – Up to seven years in state prison
Second-Degree Crime – Up to fifteen years in state prison
First-Degree Crime – Up to twenty-five years in state prison
Note that any offense involving the acquisition of funds exceeding $1,000 is a felony.
Contact an Experienced NYC Insurance Fraud Attorney Today
If you are facing insurance fraud charges, you need to work with a qualified NYC insurance fraud attorney. To ensure you protect your rights and increase your chances of preserving your freedom, contact NYC criminal attorney Mark I. Cohen today.
Resources:
nysenate.gov/legislation/laws/PEN/P3TKA176
nydailynews.com/new-york/nyc-crime/ny-auto-insurance-fraud-sledgehammer-westchester-bronx-20201209-3kwtjdhcszez5kzxggxspkjkli-story.html