Manhattan Prosecutors Charge Pair With Selling Fake Coronavirus Vaccination Cards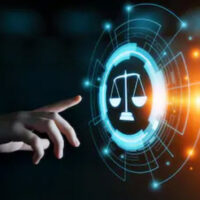 A New Jersey woman was recently charged in a conspiracy to sell hundreds of fake coronavirus vaccination cards over Instagram. Jasmine Clifford, 31, of Lyndhurst, New Jersey, was charged alongside Nadayza Barkley, 27, who works at a medical clinic in Patchogue, New York. According to prosecutors, Ms. Clifford sold approximately 250 forged cards over Instagram and worked with Nadayza to fraudulently enter at least ten individuals into New York's immunization database. Ms. Clifford was charged with offering a false instrument for filing in the first degree, conspiracy in the fifth degree, and second-degree criminal possession of a forged instrument. On the other hand, Ms. Barkley was charged with offering a false instrument for filing in the first degree and conspiracy. Out of the 250 individuals who purchased the fake coronavirus vaccination cards, thirteen of them were charged with one count of illegal possession of a forged document in the second degree. These thirteen individuals were found to be frontline workers in nursing homes and hospitals.
According to the Manhattan District Attorney's office, Jasmine Clifford began advertising fake coronavirus vaccination cards on her Instagram account in May. According to prosecutors, Ms. Clifford charged her customers $200 for the fake cards, and buyers used CashApp or Zelle to pay for the cards. For an additional $250, Nadayza Barkley would enter a customer's name into New York's official immunization database. After entering a customer's name into the database, Ms. Barkley would obtain the state's Excelsior Pass. The Excelsior Pass is a digital certificate of vaccination.
The charges against the pair highlight a black-market industry for counterfeit coronavirus vaccination cards that became active this year. According to Reuters, despite COVID-19 vaccinations being available to individuals aged 12 and above, the demand for counterfeit coronavirus vaccination cards has increased in recent months. The demand has increased as more state and local governments, businesses, and schools require students and employees to get vaccinated against the coronavirus. According to the New York Times, with only 52% of the country fully vaccinated and many Americans skeptical of the vaccines, fake vaccination cards are offered on messaging services like WhatsApp, Telegram, and social media platforms like Instagram.
In his statement, Manhattan District Attorney Cyrus Vance Jr. said that he and his team are dedicated to safeguarding public health in the state of New York. He said that the stakes are too high to tackle fake coronavirus vaccination cards with prosecutions that do not help with the permanent improvement of the situation. Mr. Vance said making, selling, and buying fake coronavirus vaccination cards are serious criminal offenses that should attract serious public safety consequences. Additionally, Mr. Vance called on Facebook, Instagram's parent company, to track down fraud.
According to a Facebook spokesman;
Facebook prohibits anyone from selling vaccination cards,
Clifford's Instagram account was removed at the beginning of August, and
Facebook is reviewing other accounts that might be doing the same thing.
Contact an NYC COVID-19 Fraud Attorney
If you are facing a COVID-19 related fraud charge, contact the NYC COVID-19 fraud attorney Mark I. Cohen at 212-732-0002. From our office in Manhattan, we are committed to serving communities throughout the region, including the Bronx, Queens, Brooklyn, Staten Island, and beyond.
Resource:
nytimes.com/2021/08/31/nyregion/fake-vaccine-cards-woman-charged.html