Man Faces Hate Crime Charge After Sucker Punching A 55-Year-Old Asian Woman In NYC's Chinatown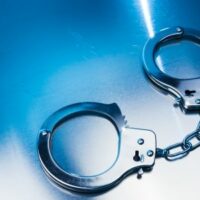 On June 1, 2021, Yuh-Line Niou, a New York State assembly member, posted a video showing a man sucker-punching an Asian woman while walking on the street. In the security camera video, one can see people walking on a sidewalk next to what looks like a restaurant's outdoor setting. An Asian woman is seen walking while a man in an orange hoodie approaches from the opposite direction. The man then swings his arm wide, hitting the woman in her face. The force of the hit causes the woman to fall to the ground. After falling, the woman can be seen sitting motionless on the ground. The man lifts his arm and says something to onlookers. He then goes ahead to stand near the woman he just hit while a crowd comes to help the woman.
According to police, the 55-year-old woman was taken to a hospital in stable condition. The man who hit the 55-year-old woman was later on identified as 48-year-old Alexander Wright. Alexander was arrested close to where the attack happened and was charged with;
assault
criminal possession of a controlled substance and
assault as a hate crime
According to News Sources, Wright is no stranger to the police. For example, the police claim that on May 10, the homeless man was arrested for back-to-back incidents on the Upper East Side. At 10 a.m., Alexander allegedly threw an object through the front window of Judson Realty at 1065 Madison Avenue. Less than 30 minutes later, he purported that a man along with other family members was allegedly following his every move before Wright decided to confront the 36-year-old man at East 72nd  and Madison Avenue and scratch his left eye. In the first incident, Wright was charged with criminal mischief, and, in the second, he was charged with assault in the second degree. Apart from this arrest, Wright allegedly has 16 more prior arrests, with many of those arrests being linked to assault incidences.
The mayor of New York City highly condemned the incident that occurred on May 31 in NYC's Chinatown and said that the horrible attacks against Asian Americans are unacceptable. The mayor encourages everyone to come forward and says that the Asian hate has to be stopped. According to Mayor Bill de Blasio, the NYPD has an Asian Crime Task Force, which is doing great work, including intensive undercover work. Mayor Bill de Blasio says that so far, the NYPD has captured several assailants.
Of late, incidences of people violently attacking Asian Americans without provocation are on the rise. According to a report from the Center for the Study of Hate and Extremism at California State University, San Bernardino, there was a 169% increase in reports of anti-Asian hate crime to law enforcement officers within the first quarter of 2021 in fifteen major cities and jurisdictions compared with 2020. When it comes to New York, in the first quarter of 2020, the state witnessed 13 hate crimes, and in the first quarter of 2021, the state witnessed 42 hate crimes. This means that New York witnessed a 223% change.
If You Are Currently Under Investigation Because of Allegations of a Hate Crime, You Need An Attorney To Help Protect Your Rights
If you are in New York and currently facing hate crime charges, contact experienced NYC criminal defense attorney Mark I. Cohen, Esq., at 212-732-0002 to receive help with your case.
Resources:
csusb.edu/sites/default/files/Report%20to%20the%20Nation%20-%20Anti-Asian%20Hate%202020%20Final%20Draft%20-%20As%20of%20Apr%2028%202021%2010%20AM%20corrected_0.pdf
npr.org/2021/06/01/1002170719/unprovoked-a-man-hits-an-asian-woman-in-new-york-city