J&F Investimentos to Pay Over $250 Million After Pleading Guilty to Bribery Charges: Learn About the FCPA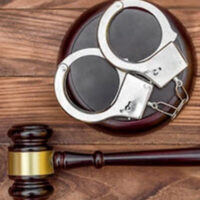 A recent case that saw the United States of America go against J&F Investimentos SA has shown how much the government takes seriously fighting corruption and upholding the code of conduct described in the Foreign Corruption Practices Act (FCPA). After a thorough investigation by the U.S. Attorney's Office and the Criminal Division's Fraud Section, J&F had no option, but to enter into a cooperation plea agreement and agree to pay a monetary fee of $256.5 million to resolve the investigation. J$F will also support the ongoing investigations of others who might be involved in the scheme. The Brazilian holding company violated the Foreign Corrupt Practices Act (FCPA) knowingly and paid fines to Brazil government officials.
J&F admitted to bribing Brazil government officials between 2005 and 2017. The main reason for making payments to these individuals was to obtain certain benefits for the many entities that J&F owns. J&F used bank accounts in New York in furtherance of the bribery scheme. One example of the bribes the company sent out is a sum of $148 million sent through New York bank accounts. The amount was to benefit three different Brazilian officials. Apart from using bank accounts based in New York, co-conspirators organized and held meetings in the U.S. It is during these meetings that these individuals discussed the scheme. The United States of America is highly against such acts that go against the FCPA.
The Foreign Corruption Practices Act
The Foreign Corruption Practices Act, FCPA, is a 1977 United States law that was enacted after an investigation revealed how companies in the United States of America had spent millions bribing officials so that they would get business in foreign countries. The primary duty of the FCPA is preventing corruption, and that includes fighting bribery.
Under the anti-bribery provisions, three main groups of people are covered, and they are;
Issuers – This covers any company that needs to file reports with the Securities and Exchange Commission or any company with SEC-registered securities.
Domestic concerns – this is any individual who resides in the U.S., anyone who is a United States citizen, any legally recognized business in any state in the United States, as well as any business whose principal place of operation is the U.S.
Territorial concerns – This is any person or business entity who while in the United States, engages in acts aimed at furthering corrupt payments.
Penalties for Violating the Anti Bribery Provisions Provided In the FCPA
In the United States of America, the Department of Justice is responsible for criminally prosecuting individuals and entities charged with violation of the FCPA.
For every violation, a person risks spending five years in jail. Other willful violations hold a prison time of up to 20 years.
Business entities risk being fined $2 million for every violation. Individuals like directors, or an officer of a company stand the risk of paying a fine of up to $100,000.
If You Have Any Questions on the Foreign Corrupt Practices Act or Are Being Accused of Violating the FCPA, Contact NYC Bribery Crimes Attorney Mark I. Cohen
If the Foreign Corrupt Practices Act is still unclear to you or you are facing bribery charges, contact NYC bribery & extortion crimes attorney Mark I. Cohen, Esq. to receive proper representation.
Resource:
justice.gov/opa/press-release/file/1327381/download