Is It a Good Idea for a DUI Defendant To Represent Themselves in Their New York DUI Case?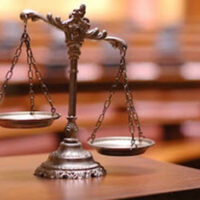 New York law does not require DUI defendants to have lawyers represent them, although most defendants choose to hire lawyers. Therefore, a DUI defendant has the right to and can represent themselves in their New York DUI case. However, the vital question here is not whether a defendant can represent themselves in their New York DUI case. Instead, the question is, "Is it a good idea for a DUI defendant to represent themselves in their New York DUI case?"
When charged with DUI, you might want to represent yourself for various reasons. For example, you might think of representing yourself to save money.
Is It a Good Idea for DUI Defendants To Represent Themselves?
It is not a good idea for a DUI defendant to represent themselves in their case. Unless you have legal experience in matters to do with DUI, it would be best for you to hire or retain the services of an experienced DUI attorney. Laws governing drunk driving in New York are complex. These laws are ever-changing, and the facts vary from case to case. Working with an experienced DUI attorney offers you the chance to get expert opinions and services.
Self-representing yourself can also lead to unnecessary consequences. When you represent yourself, yet you have no legal experience, you risk committing some grave mistakes which can harm your case. A qualified attorney will most likely not make a mistake that can jeopardize your DUI case. Nonetheless, even when an error happens when working with a DUI attorney, they can help you rectify the error because of their experience.
Additionally, if you represent yourself yet lack legal experience, you might be unable to assess your case's strengths and weaknesses.
Here are some more reasons why hiring an attorney to help you with your DUI case is a good idea:
Attorneys Possess Trial Skills
Not all DUI cases end up in trial, but if your case ends up in trial, you will need to develop strong defenses to help your case. DUI attorneys are well versed in defending DUI defendants. When you work with a defense attorney who understands your case in and out, they can prepare strong defenses for your case.
Attorneys Have Access To Resources
Cases of defendants' breath test results being inaccurate are not uncommon. If, for example, you believe your breath test results were incorrect, you might want to challenge the test results. You have a better chance of accessing resources needed to do something like that when you work with an attorney.
Attorneys Understand Procedures
Let's say you decide to represent yourself in your New York DUI case. Do you understand all the rules of procedure? Do you know how you are expected to conduct yourself in court? Chances are, you don't know all the rules of procedure and/or how you need to conduct yourself in court. An attorney understands all these quite well.
Contact an NYC DWUI/DUI/DWAI Attorney Today
If you are in New York and stand accused of driving under the influence, you need to seek legal help immediately. Contact the experienced and dedicated NYC DUI/DWUI/DWAI attorney Mark I. Cohen, Esq. at 212-732-0002 today to receive the help you need.
Resource:
cdc.gov/motorvehiclesafety/pdf/impaired_driving/Drunk_Driving_in_NY.pdf