Intellectual Property Theft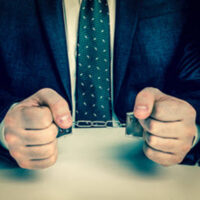 Intellectual property refers to people's or companies' ideas, inventions, and creative expressions and include, among many others, trademarks, patents, industrial designs, trade secrets, movies, software, and music. Therefore, intellectual property theft involves robbing individuals or companies of their inventions, ideas, and creative expressions.
There are many variations of intellectual property theft since there are many different types of intellectual property. An example of a case that constitutes intellectual property theft is when an individual knowingly copies another company's logo and uses it on their items without the other company's consent. Also, if you take another company's secret recipe and use it to create your own food product, you are guilty of intellectual property theft.
The Federal Bureau of Investigation is keen on preventing intellectual property theft. The FBI focuses explicitly on the theft of trade secrets and infringements on products that can affect consumers' health and safety, such as counterfeit cars, aircraft, and electronic parts. Other government agencies working towards combating intellectual property theft include the Food and Drug Administration (FDA), the U.S. Homeland Security Investigations (HSI), and the U.S. Customs and Border Protection (CBP).
If you are facing intellectual property theft charges, it is vital that you speak to a qualified criminal defense attorney who can defend you. A skilled criminal defense attorney can assist you in developing an effective defense strategy that can help you convince the court to drop or reduce your charges. A criminal defense attorney can even help you negotiate a fair plea deal with the prosecutor if need be. Intellectual property theft offenses carry severe penalties, so you don't want to risk handling your case without legal representation.
Legal Consequences of Intellectual Property Theft
Often, intellectual property theft is charged as a federal crime. Intellectual property theft is a common form of white-collar federal crime, especially in this digital era. The penalties for intellectual property theft vary depending on the severity of the crime in question. But, generally, intellectual property theft can result in, among other consequences, the following:
Criminal fines
Imprisonment
Suspension or loss of a business operating license
Common Defenses to Intellectual Property Theft
If you are being accused of intellectual property theft, there are several defenses that your attorney can use. The defense strategy your attorney will use will depend on the specifics of your case. However, some common defenses to intellectual property theft include:
Lack of intent – If you did not knowingly steal or try to steal the intellectual property in question and use it for your own gain, your attorney could use your lack of intent as a defense.
Lack of ownership rights – Suppose the individual or company accusing you of intellectual property theft does not have ownership over the intellectual property. In such a case, you might not be guilty of intellectual property theft. Such a defense also applies when the intellectual property in question is not protected by intellectual property laws.
Fair use – This legal doctrine promotes freedom of expression by allowing the unlicensed use of copyright-protected works in specific circumstances, such as for educational purposes.
Contact an NYC White Collar Crimes Attorney
If you are facing intellectual property theft charges, contact the experienced NYC white collar crimes attorney, Mark I. Cohen, Esq. today. Call 212-732-0002 to schedule a consultation and discuss your case.
Resource:
nycbar.org/get-legal-help/article/intellectual-property/