Immigrants & Defendants Facing Health Crises While Lingering in Jail, Despite Constitutional Rights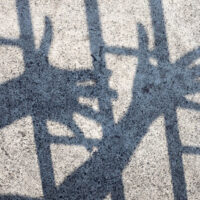 The latest reports on US jails and prisons indicate that pandemic-related conditions are placing the health of those in custody in serious jeopardy, and have resulted in the deaths of several immigrants and a number of constitutional rights violations, including the right to a speedy trial. In addition, unfortunately, on August 5, the US Supreme Court further enabled these conditions by granting a request by one sheriff to block a federal judge's order requiring a number of pandemic safety measures, including distancing in the jails, opening the door for even more tragedy and abuse.
Immigrants dying in ICE custody
There is significant evidence that the US is treating detainees' lives as disposable. There have reportedly been more than 4,000 coronavirus cases in Immigration and Customs Enforcement (ICE) custody just since the agency started testing in February and, according to the latest statistics, 17 immigrants have died while in the custody thus far this year, including one 72-year old man who contracted COVID-19 while in custody since April 11 after serving 13 years of a 26-year sentence for fraud and distribution of a controlled substance. While an immigration judge ordered his removal on May 12, details reveal that he was supposedly placed in solitary confinement to protect his health, but was then removed for reasons that authorities are withholding from his family. In addition, another immigrant being held for overstaying his temporary visa after legally entering the US died after being diagnosed with a "massive intracranial hemorrhage."
Delay Issues, Constitutional Rights Violations & Health in Jeopardy in US Prisons and Jails
Those sitting in prison currently face nothing but a lack of viable options due to the pandemic, where cases are routinely denied and defendants cannot properly and confidentially confer with their attorneys in order to prepare for trial; many of them instead being forced to confer over the phone in whispers.  A number of constitutional rights have in fact been suspended, in some cases explicitly through blanket orders, such as those issued by judges suspending speedy trial requirements. This has resulted in a number of innocent people who cannot make bail simply languishing in jail. In fact one of criminal defense attorney Mark I. Cohen's cases was recently featured in Bloomberg Law highlighting the issue of inmates sitting in prison with no end to their cases in sight due to pandemic restrictions. The defendant is now being forced to stay in prison while the virus obviously rips through the system or agree to a virtual suppression hearing, where it is impossible to properly challenge the credibility of the prosecution's witnesses.
Trials are also problematic, with defendants no longer being guaranteed the right to a jury composed of individuals who represent a fair cross-section of their community because those excused for COVID-19 reasons are typically low income people of color, resulting in very limited jury pools.
Contact New York Immigration & Criminal Defense Attorney Mark I. Cohen for Help
If you have any immigration legal questions, or are facing legal charges in New York, contact experienced NYC criminal attorney Mark I. Cohen today to find out what we can do to ensure that your rights – and life – are protected.
Resources:
nbcnews.com/news/us-news/17th-immigrant-dies-ice-custody-twice-many-last-fiscal-year-n1236152
supremecourt.gov/opinions/19pdf/20a19_k537.pdf
https://www.markicohenattorneynyc.com/study-finds-that-police-are-persistently-racially-biased-in-traffic-stops-searches-and-seizures-providing-serious-implications-for-defense/