Illegal Reentry: What Should You Do if You Are Facing Illegal Reentry Charges?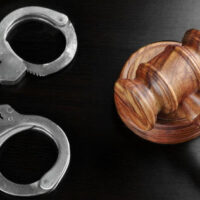 Illegal reentry is a federal felony crime in the United States of America. If found guilty of illegal reentry, you risk facing severe consequences. Guilty individuals risk spending up to 20 years in prison and paying monetary fines for unlawful reentry. Some face jail sentences of two years, while others face jail sentences of ten years. It generally depends on the specifics of someone's case.
People choose to reenter the United States of America illegally for many reasons. Some violate immigration laws to be together with their families, whereas others violate these laws because of the employment and education opportunities that the U.S. promises.
Suppose you are facing illegal reentry charges. In that case, you need to seek the assistance of a qualified federal illegal reentry attorney despite your reason for illegally reentering the U.S. An illegal reentry charge is a serious criminal charge. Still, just like any other criminal charge, there are defenses that your attorney can use to help you and your family fight the charges.
Why Do People Get Deported or Removed from The U.S.?
Among many other reasons, non-citizens risk being deported from the United States of America because of;
being in the United States without permission
violating visa laws
immigration fraud
being U.S. employees without valid documents
If you were removed, deported, or excluded from the United States, it is in your best interests not to reenter the country illegally. As someone who is not in the United States because of deportation, you should not reenter the U.S. before speaking to your attorney to determine your legal choices.
When you illegally reenter the U.S., you not only risk spending time in jail and paying monetary fines, but you also risk having the previous order of removal reinstated. Once a prior removal order is reinstated, a party guilty of illegal reentry is usually removed from the U.S. based on the prior order. The removal generally happens after the guilty individual serves any other sentence imposed on them upon conviction of illegal reentry. Nonetheless, there are some situations where immigration officers cannot reinstate previous orders. For example, if you qualify for adjustment of status, an immigration officer cannot reinstate a prior order of removal.
What To Do When Accused of Illegal Reentry
As earlier mentioned, you have options if you are facing charges of illegal reentry. Your best option is working with a qualified illegal reentry attorney. An attorney will help you, depending on the specifics of your case. For example, if the prior removal order was unlawful, your attorney can help you challenge it. If your attorney builds a strong case, you have a chance of convincing the court to invalidate the previous order and drop the illegal reentry charges. Also, if your due process rights were dishonored at any point, you stand a chance of having the illegal reentry charges dismissed. Immigration charges cases are complex, but when your attorney conducts a thorough investigation, they can discover evidence, which can help your case.
Contact an NYC Illegal Reentry Attorney Today
If you need help fighting illegal reentry charges, contact Mark I. Cohen, an experienced NYC federal illegal reentry attorney who has represented many defendants charged with this crime.
Resource:
justice.gov/archives/jm/criminal-resource-manual-1912-8-usc-1326-reentry-after-deportation-removal