Identity Theft Is Now Considered A Form Of Elder Abuse In New York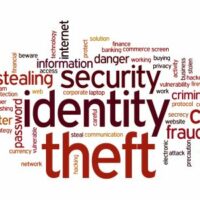 On December 6, 2021, Governor Kathy Hochul signed legislation (S.1560/A.1994) into law. The Governor signed this legislation to protect seniors from fraudulent use of personal information. Legislation S.1560/A.1994 allows law enforcement and the Office of the Aging to recognize identity theft as a form of elder abuse and take the necessary action to help seniors.
The main reason why Governor Kathy Hochul signed legislation S.1560/A.1994 is that older adults are often the targets of identity theft. Indeed, older adults are not the only ones who can fall victim to identity theft. However, seniors are more susceptible to victimization since they often need to share their personal information with other people, such as caregivers. According to the Governor, this legislation is a way to keep seniors safe from harmful tactics of elder abuse.
What Is Identity Theft?
Identity theft is one of the fastest-growing criminal offenses in the United States of America. The offense of identity theft occurs when a person uses another person's personal identification information to obtain something of value. Often, identity thieves steal names, social security numbers, bank or credit card accounts, or driver's license information and use them to apply for loans, establish credit, and even seek employment.
The illegal use of a person's personal information such as driver's license information, social security number, and bank or credit card account can result in terrible consequences. For example, if an older adult falls victim to identity theft, they could be left bankrupt and without assets in their retirement.
Differing Degrees of Identity Theft in New York
There are different degrees of the crime of identity theft in New York. They are;
Identity theft in the third degree
Identity theft in the second degree
Identity theft in the first degree
Aggravated identity theft
Identity theft in the third degree, for instance, occurs when a person knowingly assumes another person's identity with an intent to defraud and thereby;
obtains money, goods, property, or services, or uses credit in the name of such other person, or causes financial loss to such person or another person; or
commits a class A misdemeanor or a crime of a higher level
Identity theft in the third degree is a class A misdemeanor. This offense is punishable by up to one year in jail and a fine of up to $1,000.
Second-degree identity theft is a class E felony and is punishable by up to four years in jail and a fine of up to $5,000.
Identity theft in the first degree is a class D felony ad is punishable by up to seven years in jail and a fine of up to $5,000.
Lastly, aggravated identity theft is also a class D felony.
Accused of Identity Theft? Here's What To Do
Firstly, if you are being accused of stealing the identity of an older adult or any person, you need to remain silent and avoid talking to the police. Second, you need to call an experienced identity theft defense lawyer to represent you. Being accused of committing identity theft is a serious thing. So, it is best to let an attorney help you. Moreover, the laws surrounding identity theft are complex.
Contact an NYC White Collar Crimes Attorney
If you are facing identity theft charges in New York, contact the skilled and dedicated NYC white collar crime lawyer Mark I. Cohen, Esq. today. Call 212-732-0002 to schedule a consultation so we can discuss your case.
Resource:
governor.ny.gov/news/governor-hochul-signs-legislation-protecting-seniors-fraudulent-use-personal-information