How To Get An Order Of Protection Dismissed In New York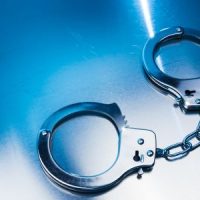 In New York, orders of protection, also known as restraining orders, are issued by a judge to protect a person from another person who is harassing, abusing, intimidating, and/or threatening them. Orders of protection are also issued when a person has committed a crime against another person. In other words, the primary purpose of orders of protection is to protect members of the public from harm. Often, restraining orders in New York are issued in cases involving domestic violence. However, a restraining order can be issued under other circumstances.
Often, orders of protection are awarded fairly. However, there are times when these orders are issued unjustly. If an order of protection is unfairly issued, it can have serious consequences for the defendant. Fortunately, depending on the circumstances, it may be possible to have an order of protection filed against you dismissed. In this article, we discuss some of the reasons an order of protection might be dismissed and how to get an order of protection dismissed in NY.
Why Might an Order of Protection Be Dismissed in New York?
First, the person who requested the order of protection may wish to have it dismissed. For instance, the plaintiff may want the order dismissed so they can reconcile with the party against whom they filed the order. In such a case, the court is likely to dismiss the order unless there are assault, abuse, or domestic violence charges involved.
Second, the individual against whom the order or protection was filed (the defendant) can challenge it. If an order of protection was filed against you, you can challenge it on various grounds. For instance, you could challenge it on the ground that the claims made by the plaintiff are false. You could also object to the court's decision to allow the order. Whatever your ground for challenging an order of protection, it is best to seek the help of a qualified attorney.
Getting an Order of Protection Dismissed
The first thing you should do if you are looking to get an order of protection dismissed in New York is to contact a qualified attorney. An attorney can guide you on how to proceed and help you handle any legal complexities that may arise.
If the plaintiff is adamant about maintaining the order of protection, you'll need to take your case to court. It is up to the court to decide if the order should be dismissed.
Because orders of protection are granted for safety reasons, judges are usually reluctant to alter or dismiss them after they have been granted. Therefore, you will need an attorney to help you challenge the order and convince the court to dismiss it.
Before taking your case to a judge, your attorney will work with you to gather and compile evidence that can help you dispute the order of protection. Your attorney will also help you write a statement explaining why you think the evidence the plaintiff presented is false, or the order was granted unfairly.
Contact an NYC Criminal Defense Attorney Today
If you are dealing with an order or protection that you believe was issued unfairly, our skilled NYC criminal attorney can help you determine if you have grounds for disputing the order.
Source:
opdv.ny.gov/orders-protection