How To Conduct Yourself In Court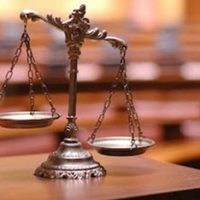 It can get confusing when arrested and charged with a crime, such as assault. It can get especially confusing if your case is set for trial. Going to court can be an intimidating experience, especially if it is your first time. If your criminal case is set to go to trial, you may be wondering, how are you supposed to conduct yourself in court?
Well, the truth is that how you conduct yourself in criminal court matters. Your conduct can make a good or bad impression on the judge and/or jurors, so it's best that you understand how you are expected to act when in a criminal court.
The following are helpful tips on how to conduct yourself in a criminal court.
Tip #1: Dress Appropriately
You do not have to, for example, wear a suit and a tie, but it is vital that you dress in a manner that shows you have respect for the court. If you are in custody, you will probably wear a jumpsuit issued to you. If you are not in custody, it is vital that you respect the judge's authority and appreciate the seriousness of the proceedings.
An attorney can guide you on what to wear, but the following are some suggestions;
Avoid halter tops
Avoid worn-out jeans
Trim your beard and hair
Don't wear a hat in court
Wear clothes that fit well
Wear a collared shirt and casual pants
Don't wear a costume
Tip #2: Keep Time
The courts do not take lateness lightly, so get to court on time. Arriving late to court could leave a bad impression on the judge and jury.
Tip #3: Make Sure You Do Not Fail to Appear
Failing to appear for a scheduled court appearance can make you look bad. Also, failure to appear for a court appearance in a criminal case is a serious offense that can result in, among other things, an additional criminal charge. Therefore, make sure you don't miss your court hearing.
Tip #4: Stand When Required To
Usually, defendants are told when they can sit and stand, but if you are unsure, it is best that you stand whenever the judge is standing, including when they are entering and leaving the courtroom. Usually, a defendant can sit once the judge is seated unless they are talking with the judge.
Tip #5: Speak Only When Allowed To Speak
You should avoid arguing with the prosecution side in court. Only talk to the prosecution side if the judge allows you to do so. For example, a judge might let you speak to the prosecution when answering formal questions.
Tip #6 Address the Judge as "Your Honor"
Please do not call the judge by their name. Addressing the judge as "Your Honor" shows you respect them and understand the seriousness of the proceedings.
Contact an NYC Criminal Defense Attorney
Going to criminal court after being charged with a crime can be scary. But with the appropriate conduct and legal representation, you can achieve a favorable outcome in your case. Our NYC criminal attorney at Mark I. Cohen, Esq., is ready to help you with your criminal case. Contact us at 212-732-0002 to schedule a consultation and discuss your case.
Source:
justice.gov/archives/jm/criminal-resource-manual-1610-assault-18-usc-351e