House Makes Lynching A Federal Crime, But Some Point Out The Hypocrisy, Given The Current Injustices Of The Legal System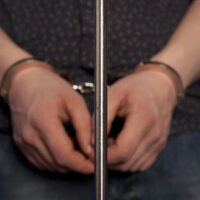 In March, the House approved legislation classifying lynching as a federal hate crime. The bill comes after a number of similar efforts were defeated, 120 years after Congress first considered similar legislation, and makes the act a crime punishable by life in prison, a fine, or both. The President is expected to sign the legislation, which was named "the Emmett Till Antilynching Act" after Emmett Till, who was tortured and lynched in Mississippi 65 years ago, igniting the civil rights movement. Still, some point out that it does very little to help address the many injustices today that are still driven by racial oppression.
Differing Views On The Legislation, From Criticism, To Disappointment, To Appreciation
The purpose of the bill has been described as sending a message to the nation that bigotry will not be tolerated, however, some have argued that it represents nothing but an empty symbolic gesture and a way for certain members in society to feel good. Still others have indicated that they would have changed the legislation and had those accused of lynching be tried in state court, ensuring that they could face the death penalty if convicted; and some have indicated that they oppose the expansion of any and all federal hate crime laws in general because they have concerns that expanding these types of crimes endangers certain civil rights, such as freedom of speech.
Yet, for some, it is important that Congress has finally addressed this issue and, in doing so, made the statement that a serious crime was committed against those who had this atrocious act committed against them.
Legislators Would Do More Continue On Path of Criminal Justice Reforms
However, as pointed out in The Washington Post, it is true that banning lynching decades later does nothing to stop modern, state-sanctioned forms of violence that are taking black lives today; in many cases as a result of police misconduct. While lynching was a specific type of murder that has been banned, murder arguably continues to serve as an integral part of a system of racial oppression. For example, the legal system continues to fail a number of innocents simply because they had poor legal representation, and some are sentenced to death for it. The current legislation does nothing to address police or prison violence, which leads to more black deaths than even lynching did, and as some have pointed out, "the best way to honor the dead of the past" is to help those in the present.
If You Have Been Charged with A Crime, You Need the Very Best in Criminal Defense Representation
If you or a loved one were investigated or arrested for a federal crime, contact NYC criminal attorney Mark I. Cohen today to find out more about your rights and options.
Resources:
washingtonpost.com/outlook/2020/03/05/lynching-ban-symbolism-police-violence/
miamitimesonline.com/news/house-makes-lynching-a-federal-crime/article_c36d6a70-5bed-11ea-915c-5b16d0901b7b.html
congress.gov/bill/116th-congress/house-bill/35/text
nytimes.com/2020/03/05/us/nathaniel-woods-alabama.html
npr.org/2020/02/26/809705702/it-s-about-time-house-approves-historic-bill-making-lynching-a-federal-crime
https://www.markicohenattorneynyc.com/is-it-time-to-correct-what-has-resulted-in-a-massive-injustice-for-criminal-defendants-in-courts-around-the-country-every-day/