Here's How You Can Help Your Criminal Defense Attorney Defend Your Case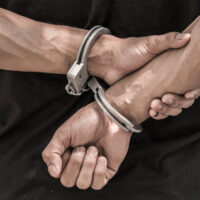 When charged with a crime, regardless of whether it is a felony or a misdemeanor, people always worry about the consequences of the crime. Whether you spend one year or twenty-five years in jail, whether you pay a fine of $100 or $10,000, being convicted of a crime can have lasting negative impacts on your life. For example, a criminal record can prevent you from getting employment. Because of the adverse effects of criminal convictions on people's lives, it is vital for anyone charged with a crime to defend themselves using all possible defenses. Even guilty individuals can defend themselves. In a case where the defense used fails to convince the court to dismiss charges, the court might decide to reduce the penalties or the seriousness of the offense. Therefore, whether or not you committed the crime you are being accused of, you must work with a qualified, experienced criminal defense attorney who can help defend your case.
The first thing you should do after being arrested and charged with a crime is hiring a criminal defense attorney. When hiring a criminal law attorney, you must look for a skilled and experienced professional. You need to work with a qualified attorney who can help you prepare strong defenses that can convince the court to either drop your charges or reduce the crime's seriousness.
Nonetheless, hiring an experienced criminal defense attorney is not the only thing you need to do to help your case. It would be best for you to try everything possible, as long as it is legal, to lessen possible undesirable results. There are several ways for defendants to do this, but one of the easiest ways for you to help your case is by helping your attorney defend your case. Generally, you need to help your attorney so they can help you.
How Can You Help Your Criminal Attorney Defend Your Case?
Here are a few ways you can help your attorney defend your case regardless of which crime you stand accused of.
Avoid Lying To Your Attorney
Your attorney will never use any information you give them against you. Therefore, be entirely honest with them. It is only through honesty that your attorney can prepare defenses that will work in your favor.
Attend Court Hearings on Time
A judge is most likely to consider the defense of a defendant who attends all court hearings and attends them on time. Remember that failure to attend court hearings might lead to a new charge.
Disclose Witness Information To Your Attorney
Witnesses are a crucial part of criminal case proceedings. They can help prove to the court that something happened the way you claim it did. Therefore, inform your attorney about any witnesses who may have seen or heard anything. Do not try finding witnesses yourself, but rather share as much information about them with your attorney so they can find the witnesses themselves.
Contact an NYC Criminal Defense Attorney Today
If you've been arrested and charged with a crime, contact NYC criminal attorney Mark. I. Cohen today to schedule a consultation.
Resource:
justice.gov/sites/default/files/usao-ri/legacy/2011/04/04/ri_federal_criminal_brochure.pdf