Here's How Social Media Can Affect Your Criminal Case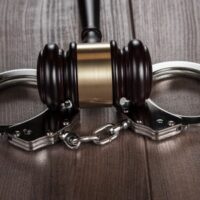 Social networking sites like Instagram, Facebook, Twitter, and Snapchat provide people with the opportunity to share their thoughts with others across the globe. Because of social media, you can keep in touch with friends and family all the time and can even find job opportunities. These and many others are commendable benefits that social media has to offer. However, even though social media has many benefits to offer, it is essential for you, as an individual with a pending criminal case, to keep in mind that social media photos or posts can be used as evidence in criminal cases.
Photos
The prosecution can use social media against you if they spot an incriminating photo. For example, a prosecutor can use an image showing you in a bar on the same night you were arrested and charged with DUI against you in court. Sometimes, prosecutors even use photos posted by other people against defendants if a defendant is tagged in an incriminating picture.
Even if you delete an image, the prosecution can retrieve it and use it against you.
Other Posts
Apart from images, the other posts you post on social media can qualify as admissible evidence and can be used against you in your criminal case. Suppose you posted on your social media how you wished to harm a particular person. In such a case, if you and the person you posted about get into a physical altercation and you end up facing assault charges, the prosecution can use your post against you. The prosecutor might claim that your act was a premeditated act of violence. Even if you acted out of self-defense, you might have a hard time proving your case because of your social media post.
Check-Ins
The check-in feature on a social media site like Facebook allows users to check into locations online and share this information with the public. Law enforcers and investigators can collect information about defendants' whereabouts from social media because of check-ins. A check-in social media post can be used to prove that you were at or near the place where a crime took place, at the time the crime took place.
Social Media Is Not As Private As People Think
You might assume that because you have set your privacy settings to "friends only" or "private," law enforcers cannot use anything you post against you. According to the law, anything posted on social media is "fair game," and can be used against a defendant. Additionally, social media platforms can cooperate with law enforcers to reveal information you consider "protected."
Protecting Yourself
Now that you know that social media photos or posts, in general, can be used against you in a criminal court, you might feel tempted to delete some posts you consider incriminating. It would be best for you not to do this, as deleting posts can lead to you being charged with destroying evidence.
To protect yourself if you have a pending criminal case, avoid posting any incriminating things on your social media or avoid social media altogether. It would also be best for you to tell your friends and family to avoid tagging you in images and posts that might incriminate you.
Contact an NYC Criminal Defense Attorney Today
If you are in New York and have a pending criminal case, consider staying off social media and talk to a qualified criminal defense attorney. Contact Mark I. Cohen, an NYC criminal defense attorney with over 30 years of experience today for legal assistance.
Resource:
forbes.com/sites/andrewarnold/2018/12/30/heres-how-social-media-can-be-used-against-you-in-court/?sh=27a8e4dc6344