Here Is Why Victims of Assault in the First Degree Do Not Rest Until Perpetrators Are Put Behind Bars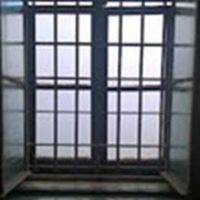 A shooting that occurred in Queens in December 2011 after a Facebook argument left the victim with an amputated leg and a shattered dream. After nine years, Joshua Arrington, now 28, is still on the road to recovery. Before the shooting, Joshua was a high school basketball star who most likely wanted to keep playing basketball for a long time.
Joshua Arrington has experienced significant hardships throughout his road to recovery. At some point, he could not comprehend what he was supposed to do at home while he was recovering. The fact that Joshua was shot at only 19 means that he has had to live most of his life as a young adult feeling devastated. For example, missing school because of the shooting must have negatively impacted his life.
From Joshua Arrington's story, it is evident that assault in the first degree negatively impacts victims' lives. For example, learning to live with an amputated leg is a challenging task and one that many do not know how to handle. Many people end up depressed and unable to continue living their lives productively. Because of this and many other negative impacts of assault in the first degree, victims work tirelessly with assault attorneys to ensure they get the justice they deserve.
Being accused of assault in the first degree is a serious thing. The crime carries hefty penalties, and when found guilty, a perpetrator's life is usually negatively impacted.
If you are a suspect of assault in the first degree in New York, you need to know the penalties of the crime so that you understand why you should immediately contact an NYC Assault attorney.
What Is Assault in the First Degree?
According to New York Penal Law 120.10, assault in the first degree occurs when among others;
a person, with the intention, to cause serious physical injury to another person, causes the injury to them or a third party.
a person with the intention to disable or disfigure another person does so to that person or a third party.
For an act to qualify as assault in the first degree, a perpetrator must have caused the serious physical injury using a deadly weapon. Since Joshua Arrington was injured using a gun, the act qualifies as an act of assault in the first degree.
Serious physical injuries are those that cause long-term impairment or disfigurement and create a significant threat of death. An example of a serious physical injury is losing a leg like in Joshua's case.
Penalties of Assault in the First Degree
Assault in the first degree carries a jail term of up to 25 years and a minimum of five years, depending on certain factors.
An accused person risks spending up to 25 years in jail if they do not seek the best legal representation for their case.
Contact a Qualified NYC Assault Attorney Today
If you are facing accusations of assault in the first degree, you need to protect your rights and your future. Take the first crucial step towards protecting your future and rights by contacting experienced NYC assault attorney Mark I. Cohen, Esq. at 212-732-0002 today.
Resource:
nydailynews.com/new-york/nyc-crime/ny-gun-violence-leg-amputee-20201130-j2rnp7schzfwpkfel2svsqm2lu-story.html