Gun Applicants In New York Will Need To Provide A List Of Their Social Media Accounts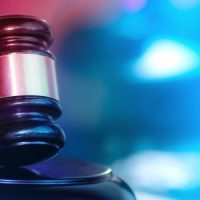 New York has rolled out a new strategy to screen individuals who apply for gun permits in the state. Starting from September 2022, people who want to carry concealed handguns in New York will be required to provide a list of their social media accounts. Once the list is provided, the social media accounts will be reviewed to determine a person's character and behavior. The new requirement was included in a law that aimed to preserve some restrictions on weapons after it was ruled that most individuals have a legal right to carry a concealed handgun for protection. Governor Kathy Hochul also signed this new requirement. The Governor stated that shooters sometimes announce their intention to hurt others on social media.
Increasingly, shooters have dropped hints on social media platforms of what is to come before executing a mass killing. For example, the shooter who shot and killed children and teachers in Uvalde, Texas, left clues on TikTok and Instagram.
A good number of Democrats and national gun control advocacy groups applaud this approach, but other people, including experts and local officials, are concerned and have questions about the approach. Experts are asking how the law will be imposed and deal with free speech concerns. On the other hand, local officials are asking if the law is constitutional and if they'll have enough resources.
The executive director of the New York Sheriff's Association, Peter Kehoe, said that Sheriffs don't have enough money for this new application process. Also, according to Kehoe, the law infringes on Second Amendment rights. And while people who want gun permits must list their social media accounts, he doesn't think officials will automatically look at them. Kehoe said he doesn't think they would look at people's social media accounts because doing so would be an invasion of privacy.
What Will Be Required Under the New Law?
Under the new law, if you apply for a gun permit in New York, you'll need to provide a list of social media platforms that currently belong to you and former social media accounts from three years ago. It will then be up to the local sheriff's staff, county clerks, or judges to scroll through profiles, checking for statements that suggest dangerous behavior. Additionally, under the new law, if you want to acquire a gun permit in New York, you will need to undergo hours of safety training, sit for in-person interviews, provide four character references, and prove you are proficient at shooting.
This new law, however, comes amidst rising debate over the policing of online posts and a legacy of unjustified surveillance of Brown and Black people. According to Desmond Upton Patton, a University of Pennsylvania social policy, communications, and medicine professor, the question is whether this can be done in an anti-racist manner that does not create a set of violence through surveillance.
Contact an NYC Weapons Charge Attorney
To learn more about New York gun laws or if you're facing a weapons charge, contact Mark I. Cohen, an experienced NYC weapons charge attorney, at 212-732-0002.
Source:
aljazeera.com/news/2022/7/8/new-york-wants-to-see-social-media-accounts-of-gun-applicants