Flawed Facial Recognition Software Could Land You in Jail and Have You Paying Monetary Fines for a Crime You Did Not Commit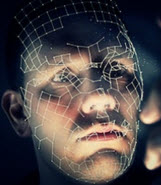 To law enforcers and citizens in general, facial recognition technology bears several benefits. However, facial recognition technology is prone to flaws, just like most types of technology. Cases of innocent people paying the price for crimes they did not commit after being falsely identified by a flawed facial recognition software are not uncommon.
An example of such an incident occurred in 2019, as reported by New York Times. In February 2019, a man was arrested and accused of stealing candy and attempting to hit a police officer. A facial recognition software identified the man as the suspect, even though he was thirty miles away at the time of the incident. Despite him being innocent, the accused man spent ten days in jail. On top of that, he paid $5,000 to defend himself. He sued the police after his release. Nonetheless, regardless of what he may have gotten from the lawsuit, being arrested, charged, and convicted of a crime you didn't commit can have negative lasting impacts on your life that no amount of compensation can erase.
Details of the Incident
According to New York Times, police officers were called to a gift shop because a man was stealing snacks. On arrival, the police confronted the man in question. The man apologized and said he was going to pay for the snacks. He then handed his license to the police officers. However, on checking the license, the police officers discovered that it was fake. The police officers also spotted what looked like a bag of marijuana in the man's pocket. When the police officers tried to handcuff the man, he ran. According to the guilty man, he ran because he was afraid and had a criminal history.
The facial recognition conducted in this case relied on the photo from the driver's license. Within 24 hours, state investigators claimed they had a match. Unfortunately, the match was wrong.
Facial recognition has been known to be faulty for years, but despite that, law enforcers still rely on the technology. Indeed, the technology has helped law enforcers arrest and convict many guilty individuals. Nonetheless, considering that the technology remains imperfect, you never know when the next case of misidentification might occur.
When falsely identified and accused of a crime you did not commit, you risk spending days or maybe even years in jail, depending on the crime in question. Therefore, do not be quick to assume that nothing can be done when police officers arrest you and charge you with a crime on the basis that facial recognition technology identified your face at a crime scene. Additionally, do not give up or admit to a crime you did not commit. As long as you are innocent, the charges can be dropped as soon as your attorney proves your innocence.
Contact an NYC Criminal Defense Attorney Today
Whether you committed the crime or not, being charged with a crime can be a scary experience. If you stand accused of a crime, regardless of how minor you think it is, you need to work with a qualified NYC criminal attorney. Contact the office of Mark I. Cohen Esq. today to receive legal help.
Resources:
nysba.org/software-isnt-magic-facial-recognition-technology-needs-reform/
nytimes.com/2020/12/29/technology/facial-recognition-misidentify-jail.html