Federal Immigration Policy Proposed Is Legally Problematic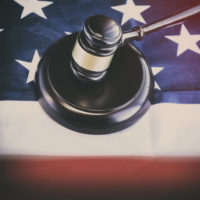 The federal government recently announced a new immigration policy that purportedly makes it much harder for certain low-income immigrants to come to and remain in the United States, especially those who have used public benefits. The policy is known as the "public charge rule," as it makes it more difficult for someone to become a citizen if they are likely to be a "public charge," or someone who accesses the U.S.' public benefit programs. Specifically, anyone applying for permanent resident status is subject to a test that will rate whether they are likely to become a public charge based on credit scores, educational level, income, and other factors; where past reliance on benefits will reportedly make it difficult for anyone to become a resident in the application process.
Expected To Have A Broad, Unintended, Negative Effect On Military Service Members, Green Card Holders, And Others
While the proposal is supposed to contain important exceptions, it has been drafted so poorly that it is equally problematic, and has the effect of penalizing immigrants who are married to US citizens. In addition, the policy fails to provide an exemption for immigrants who are the children or spouses of active duty service members who are citizens; a very blatant oversight given that the Department of Defense was reportedly directly involved in reviewing and editing the policy so that it would have minimal-to-no effects on active duty service members and their families; many of whom currently have access to public benefits and are not considered public charges.
A number of states have already filed lawsuits against policy which is riddled with problematic confusing and legally questionable language, such as how it applies to military families and fails to distinguish between service members who are citizens versus those are not citizens.
A number of experts expect that this confusion is going to discourage people from applying for benefits and green cards that they are entitled to. They are also concerned that the proposal is going to have a very broad effect; far broader than the administration intended. It is inevitable that immigrants who are not supposed to be targeted will be scared away from relying on benefits that they are legally entitled to. Based on how the text is written, there are also concerns that those who already have green cards will be discouraged from applying for benefits that they are legally entitled to.
Other Legal Issues
In addition to the substance of the proposal , it is unclear whether the proposal is in compliance with the law requiring the government to read and respond to the more than 250,000 public comments that the draft regulations received.
If You Have Concerns, Contact Our NYC Immigration Attorneys
If you are immigrating to New York or already here and have concerns about the proposal contact our NYC immigration attorneys at the office of Mark I. Cohen, Esq. to learn more about your legal options.
Resource:
propublica.org/article/trump-administration-rushed-on-a-sweeping-immigration-policy-we-found-substantive-sloppy-mistakes