FAQs From DUI Attorneys In New York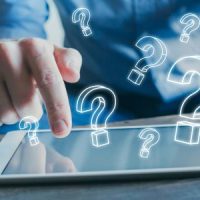 You most likely have many questions if you are facing DUI charges in New York. If this is the case, know that you are not alone. As DUI attorneys, we get a lot of questions from people facing DUI charges. If you are looking for answers to the questions on your mind, you have come to the right place. In this article, we answer some frequently asked questions about DUI in New York, including whether it is wise to fight DUI charges, whether you need a DUI attorney, how to find the right attorney, and how much DUI attorneys charge clients.
Q: Is it wise to fight a DUI charge in New York?
A: If you want to increase your chances of avoiding dealing with the consequences of a DUI conviction, it is wise to fight your charges. A DUI conviction can result in jail time, fines, and license suspension. Apart from these criminal penalties, you risk facing other non-criminal penalties if convicted of a DUI. For instance, you may find it hard to get a job after a DUI conviction. Also, a DUI conviction on your record may make it hard for you to travel. If you do not fight your charge, you can be assured that you will be convicted.
Q: Will I be able to drive to work while my case is pending?
A: In most DUI cases, defendants' licenses are suspended at the first court appearance. However, after your license is suspended, you can get a hardship or conditional license, which can allow you to commute to and from work.
Q: Do I need to hire a DUI attorney?
A: You are not legally required to hire a DUI defense attorney. You can handle your case alone. However, it is highly advisable that you retain an attorney. A qualified DUI attorney can help you develop a strong defense strategy. For example, your attorney can help you determine if and how you can challenge the breathalyzer test results.
Q: How do you find the right DUI defense attorney in New York?
A: If you know someone who has been charged with a DUI and achieved a positive outcome from their case, you can ask them to refer you to the attorney they worked with. Indeed, just because an attorney helped someone you know to achieve a positive outcome does not guarantee that they will achieve the same for you. However, working with an attorney with a solid track of success increases your chances of seeing a positive outcome from your case.
If you don't know anyone who can refer you to a DUI attorney, you can check DUI attorney reviews online and see if you can find an attorney you feel comfortable working with.
Q: How much do DUI attorneys charge clients?
A: Different DUI defense attorneys charge differently. The best way to find out how much you will most likely need to pay an attorney is to contact a law firm and schedule a free initial consultation with an attorney.
Q: Will a DUI conviction increase my insurance premiums?
A: Often, insurance premiums increase after a DUI conviction. Unfortunately, your insurance company could also decide to drop your coverage altogether.
Contact an NYC DUI/DWUI/DWAI Attorney
If you are facing DUI charges and need help fighting your charges, contact our skilled and dedicated NYC DUI/DWUI/DWAI attorney, Mark I. Cohen.