Enterprise Corruption: A Class B Felony Bound To Land Guilty Parties in Jail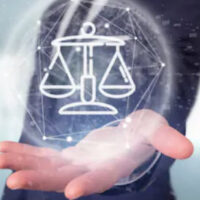 Decades ago, the RICO Act was published in the United States of America. RICO stands for Racketeering Influenced Corruption Organization. The federal law's primary purpose is to fight organized crime in the U.S. Since this federal law took effect, many individuals and organizations have been punished for engaging in organized crime. The success of the RICO act influenced states to publish state laws that emulate it. In New York, the enterprise corruption laws mirror the RICO act.
Enterprise corruption is classified as a class B felony and carries a mandatory minimum jail sentence. It is a serious offense that is mostly considered a white-collar crime. Even when you are accused of such a crime and other fraud crimes, the top charge is likely to be enterprise corruption. Because of the seriousness of the crime, it is crucial for a person accused of enterprise corruption to take the matter seriously and act prudently. When accused of this crime, you should embrace all the expert help you can get and afford. When you work with the right counsel, each involved party can help you create the perfect strategy. It is also vital that you understand some things about the crime so you can help your case.
New York Enterprise Corruption Laws
According to New York Penal Law 460.20, enterprise corruption happens when a person intentionally gets involved with a criminal enterprise and engages in a pattern of criminal activity. A person is also guilty of enterprise corruption if they intentionally become interested in owning or controlling the criminal enterprise. Additionally, any individual who willingly engages in a pattern of criminal activity with a criminal enterprise and then voluntarily helps the organization invest the gains obtained from the crime is guilty of enterprise corruption.
An individual participates in a pattern of criminal activity when they engage in at least three criminal acts. Out of the three criminal activities;
Two must be felony crimes and not conspiracies.
Two of the crimes must have been committed within the last five years of the beginning of the criminal activity.
Additionally, all the acts must have happened within three years of a previous act.
Because enterprise corruption is considered a class B felony, people found guilty of the crime undeniably end up in prison. Most crimes allow for flexibility, but enterprise corruption does not. A guilty party can only hope and work towards reducing their sentence, but they cannot escape incarceration.
Enterprise corruption carries a jail term of up to 25 years.
Nonetheless, if you stand accused of enterprise corruption, it does not mean that all hope is lost. The prosecution needs to prove several things before a judge can make the final decision. For example, prosecutors must prove the existence of a criminal enterprise. For a criminal enterprise to exist, there has to be a group of people who share a mutual purpose of engaging in criminal behavior.
Contact an NYC RICO & Enterprise Corruption Attorney
Are you facing RICO and enterprise corruption charges? Do you have any questions and concerns about RICO and enterprise corruption? Contact the office of NYC RICO & enterprise corruption attorney Mark I. Cohen, Esq., today to schedule a consultation.
Resource:
nysenate.gov/legislation/laws/PEN/460.10