Drug Possession In New York: Difference Between Actual And Constructive Possession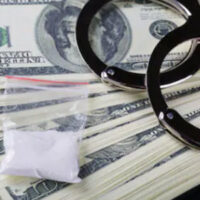 New York has very tough drug laws. When it comes to drug possession crimes, for instance, for you to be charged and prosecuted in New York, the drugs the police claim you possessed don't have to have been found on your "person." This is because New York drug laws allow prosecutors to push forward with drug possession cases regardless of whether your possession was considered actual or constructive. Although your attorney can help you get an in-depth understanding of the difference between actual and constructive possession, this article will provide you with a brief explanation of the difference between these two types of possession.
Defining Possession
Simply put, the crime of drug possession refers to the illegal possession of any controlled substance. In New York, controlled substances include cocaine, heroin, crack heroin, OxyContin, club drugs, and other unlawfully obtained prescription narcotics. Possession is further divided into two main categories;
Actual possession
Constructive possession
Actual Possession
This type of possession is when a controlled substance is found on your "person," for example, in your bag, pocket, or purse. Even drugs that you have swallowed are considered to be on your person. In New York, as long as the search on a defendant's person was conducted legally, the arresting officer's testimony is usually enough to convict the defendant.
It is crucial to note that actual possession charges do not apply when you are in control of a substance that has been legally prescribed to you. Nevertheless, you may be charged with actual possession if you are found in possession of somebody else's prescription medicine. Generally, it is a crime for you to be in possession of prescription drugs for which you don't have a valid prescription.
Constructive Possession
For many people, understanding the meaning of constructive possession is usually a challenge. So, in simple terms, constructive possession is when illegal drugs are not found on your person but in a location that you have "dominion and control" over. For instance, if a police officer finds drugs in the glove compartment of your car, you may be charged with constructive possession.
A conviction of either actual or constructive possession can have serious legal consequences. Although the exact punishments you will face for a drug possession conviction will depend on the specifics of your case, usually, consequences include jail time, fines, and mandatory probation or rehabilitation programs. Additionally, a conviction can affect your ability to get a job, housing, or even loans. This is because landlords, employers, and lenders sometimes look at individuals' criminal records.
How a Defense Attorney Can Help You
Regardless of whether you've been charged with actual or constructive possession, it is crucial that you reach out to an attorney as soon as you can. An experienced attorney can help you develop an effective defense strategy. Depending on the specifics of your case, an attorney might be able to argue that your Fourth Amendment right was violated. According to the Fourth Amendment of the U.S. Constitution, you have the right to be free from unreasonable searches and seizures.
Contact an NYC Narcotics Crime Attorney
If you are currently facing drug possession charges in New York, and need help from a skilled and dedicated defense attorney, contact the experienced NYC narcotics defense attorney Mark I. Cohen today to schedule a consultation.