Drug Charges: Some Important Terms You Need To Know About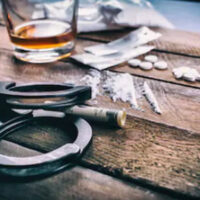 After being accused of a crime, you must understand some crucial aspects of the particular crime you are accused of. Therefore, when charged with a drug crime, you should understand the penalties associated with the specific drug crime you are accused of committing. For instance, suppose you stand accused of criminal possession of a controlled substance in the second degree. In that case, it would probably help for you to know that the potential penalties for such a crime include a jail sentence of up to 8 years. Understanding the possible consequences of such a crime can help you understand the importance of working closely with a qualified criminal defense attorney. Spending eight years in prison can adversely affect your life and that of your family.
Apart from understanding the penalties associated with the drug crime you stand accused of, you need to understand the definition of crucial terms. Often, defendants charged with drug crimes will hear law enforcers use technical terms when talking to them about their criminal charges. If you don't understand the meaning of the terms associated with drug charges, you might find yourself feeling confused and overwhelmed.
Below is a look at some terms associated with drug charges. If you stand accused of any drug crime, it would be best for you to pay attention to the following sections. Understanding these terms can help you have a better understanding of the crime you stand accused of.
Controlled Substance
Such a substance is controlled by the federal and/or state government. Generally, controlled substances are those substances that can cause addiction and can be abused. Usually, the government governs the making, usage, handling, storage, and distribution of controlled substances. Concentrated cannabis is an example of a controlled substance in New York.
Some controlled substances are entirely illegal and cannot be possessed with or without prescriptions. On the other hand, you can possess some controlled substances if a doctor prescribes them to you. If you have and use a controlled substance that was medically prescribed to you, always have your prescription within your reach to avoid getting into trouble with the law.
Possession
When it comes to drug charges, the term "possession" means more than having a controlled substance in your hands or pockets. Indeed, having a controlled substance on you as an individual is considered possession. Nonetheless, possession when it comes to drug charges also means having a controlled substance under your control in an area where you have dominance. Therefore, if a controlled substance is in your house or car, it can be considered under your possession.
Contact an NYC Narcotics Crime Attorney Today
These are just two out of the many terms you will encounter if you stand accused of a drug crime. Also, there are more aspects you need to understand about drug charges to understand better the drug crime you stand accused of. To understand the many terms associated with drug charges and all other crucial aspects of drug crimes, consult a qualified attorney. Contact experienced NYC narcotic crime attorney Mark I. Cohen today to receive the information you need and help with your pending criminal case.
Resource:
nycourts.gov/judges/cji/2-PenalLaw/220/220-18%281%29%282%29.pdf