Do You Need To Hire An Attorney For A First DUI In New York?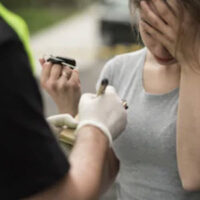 After getting arrested for DUI for the first time in New York, you may wonder whether you need to hire an attorney. If you are not sure if you should retain an attorney for a first DUI in New York, you should know that a DUI attorney can make a huge difference in your DUI case. An attorney can help you understand all the potential penalties of a DUI conviction. For example, in New York, a first-time DUI conviction can result in huge fines and even jail time. Also, even though you might think that your case is straightforward, the reality is that DUI cases are rarely straightforward. Below is more on why you should hire an attorney for a first DUI in New York.
Probable Cause
In New York, in order for a law enforcement officer to stop you and conduct a BAC test, they must have a legal reason to do so. In other words, they must have probable cause. For instance, an officer observing you running a red light, speeding, swerving, or failing to maintain a single lane, is probable cause to make a stop and ask you to take a BAC test.
When you hire a qualified DUI attorney, they will investigate whether the officer who stopped you and asked you to take the BAC test had probable cause. An attorney will investigate this to see if it is possible to file a motion to suppress. Usually, if it is determined that an officer did not have probable cause to conduct a BAC test, certain evidence will be thrown out of court.
Plea Deal Negotiations
After getting arrested for DUI for the first time, your best bet might be to plead guilty and move on. However, it is a huge mistake to plead guilty to a DUI charge without speaking to an attorney. Even if you think all the circumstances point to your guilt, you need to remember that some factors that led to you being charged could be questionable, meaning you could be eligible for a DUI plea bargain. An experienced DUI attorney can use their experience to your advantage and help you negotiate a fair plea deal. For instance, if any of the factors that resulted in you being charged with your first DUI are questionable, an attorney can work with the prosecutor to reduce your DUI charge to a reckless driving charge. Depending on your case's specifics, an attorney might even be able to convince the prosecutor to drop your charges.
Reducing Penalties
Suppose pleading guilty is your only option. An attorney can help you negotiate with the prosecution in such a case. A skilled DUI attorney might be able to help you get reduced penalties in exchange for your guilty plea. Even though it's rare for judges to reduce sentences in DUI cases in exchange for guilty pleas, it is still possible that the judge in your jurisdiction will be open to such an idea.
Lastly, it is possible for a DUI case to go to trial. If this happens, you will want to have an attorney on your side.
Contact an NYC DUI/DWUI/DWAI Attorney
If arrested and charged with DUI in New York, the experienced and dedicated NYC DUI/DWUI/DWAI attorney, Mark I. Cohen, can help you. You can call Mark I. Cohen at 212-732-0002.
Source:
dmv.ny.gov/tickets/penalties-alcohol-or-drug-related-violations