District Attorney Eric Gonzalez Wants 90 Convictions Tied To Ex-NYPD Detective Accused Of Perjury Dismissed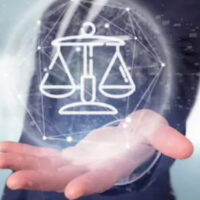 In April 2019, a New York grand jury indicted Joseph Franco, who worked as an undercover NYPD detective. The jury indicted Franco on charges of official misconduct and 16 counts of first-degree perjury. Three months later, Franco was indicted on ten more counts of perjury. The indictments come from four incidents in which Franco was accused of "framing numerous individuals for making narcotics transactions." As a result of the charges, Franco lost his job and is currently awaiting trial. He has pleaded not guilty.
Two years after the jury indicted Joseph Franco, a Brooklyn, New York district attorney announced that he would ask the court to dismiss and vacate 90 convictions (63 of which are misdemeanors and 27 of which are felonies) that were based on Joseph Franco's work. Even though the DA's office's Conviction Review Unit did not uncover the misconduct, the DA has lost confidence in cases that relied on Franco. According to the DA, the former undercover NYPD detective's action of coercing innocent people into an admission of guilt ruins his credibility.
According to DA Eric Gonzales, his office could not properly reinvestigate Franco because his cases are over ten years old. Nonetheless, the district attorney maintains that he cannot rely on Franco's testimony.
The felony convictions that the DA wants to dismiss were mainly for the illegal sale of a controlled substance in either the third or fifth degree. The people convicted of the felony crimes were sentenced to between six months and three years in jail. On the other hand, the misdemeanor convictions that the DA wants to dismiss were mostly for illegal possession of a controlled substance in the seventh degree. The people convicted of the misdemeanor crimes were sentenced to terms ranging from three months in jail. All these cases were based on arrests made between 2004 and 2011. Additionally, the court obtained all convictions except one through guilty pleas. It is widely known that defendants often plead guilty when they feel it is a losing battle going up against the judicial system.
Law enforcement officers making false or misleading statements is not something new in New York. During a 2018 investigation by the New York Times, it was uncovered that between January 2015 and March 2018, NYPD cops "testilied" on more than two dozen occasions. The investigation found at least 25 cases where prosecutors or judges reportedly determined that an officer's testimony was likely false or embellished.
Unfortunately, even for those who don't serve significant sentences, the damage resulting from a false or embellished statement can change their lives for the worse. Many people lose jobs after a conviction, whereas others get separated from families and friends. However, victims of false or embellished police statements can get justice.
Contact Our NYC Criminal Defense Attorney for Legal Help
If you currently stand accused of any criminal offense or believe that a false statement led to your conviction, you need to work with a qualified defense attorney to ensure you protect your rights and continue living a comfortable, fulfilling life. For help with your case, contact NYC criminal attorney Mark I. Cohen, Esq., at 212-732-0002 today.
Resource:
nysenate.gov/legislation/laws/PEN/220.03#:~:text=A%20person%20is%20guilty%20of,controlled%20substance%20and%20that%20residual
nytimes.com/2018/03/18/nyregion/testilying-police-perjury-new-york.html?emc=edit_ta_20180318&nl=top-stories&nlid=60855337&ref=cta