Deportable Criminal Offenses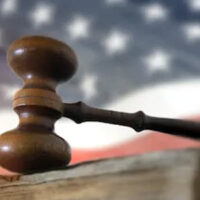 It is crucial for people to avoid being convicted of crimes. But it is especially vital for people who have not yet been naturalized as citizens to avoid conviction. For immigrants, being convicted of a criminal offense can have devastating consequences, with one of the possible consequences of a conviction being deportation. If you live in the United States of America as an immigrant, you could be subject to deportation if you are convicted of certain crimes. In this article, we will discuss the major categories of deportable offenses.
Who Can Be Deported?
It is crucial to note that the possible consequence of deportation applies to all immigrants, including those with lawful permanent residence status. Even refugees who have been granted asylum can be deported if they are convicted of committing certain crimes. Because of this, it is crucial for an immigrant facing criminal charges to think carefully before accepting to plead guilty or any other plea deal.
According to the law, several crimes can lead to the deportation of an immigrant. Below is a look at five of the major categories of deportable offenses.
Crimes of Moral Turpitude
A crime of moral turpitude (CMT) is one committed with evil intent. It is a crime that goes against the rules of morality and the duties owed between people or to society. Crimes of moral turpitude involve dishonesty. Among the crimes that the U.S. government and courts have determined to be CMTs in immigrants' cases include;
Rape
Child abuse
Kidnapping
Murder
Aggravated assault
Arson
Criminal threats
Robbery
Fraud
Embezzlement
Aggravated Felonies
Aggravated felonies, in this case, are not necessarily the same as those defined under criminal law. Some of the types of crimes that fall under the aggravated felonies list include;
Rape
Murder
Drug trafficking
Trafficking in firearms
Bribery
Violent crimes
As you can probably note, most crimes that are considered aggravated felonies are also considered crimes of moral turpitude.
Drug Offenses
According to immigration law, being convicted of any controlled substance-related crime can lead to the deportation of an immigrant. This means that even being convicted of simple possession can result in deportation. Unfortunately, drug crime convictions among both citizens and non-citizens happen quite a lot in the United States of America.
Firearm Offenses
Just as it is with drug offenses, being convicted of any firearm offense can result in deportation. This means being convicted of purchasing, offering for sale, selling, using, exchanging, possessing, carrying, or conspiring to do any of these things can result in deportation. However, an immigrant convicted of a federal firearm offense is more at risk of being deported than an immigrant who is convicted at the state level.
Domestic Violence
An immigrant convicted of domestic violence or a related offense risks getting deported. Some of the crimes of domestic violence that can lead to deportation include;
Stalking
Child abuse
Child neglect
Child abandonment
A crime of violence against a current or former domestic partner
Violation of a domestic violence protective order
Contact an NYC Immigration Attorney
If you need more information or are an immigrant facing criminal charges or removal proceedings in New York, contact the skilled and dedicated NYC immigration attorney Mark I. Cohen, Esq. at 212-732-0002 today.
Resource:
usa.gov/deportation