Debunking Common Myths About DUI Cases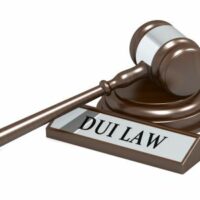 Driving under the influence is a serious crime in New York. If you are convicted of DUI in New York, you could end up in jail even if it is the first time you are getting convicted. A DUI conviction can also affect your life in other ways that go beyond jail time. For example, a DUI conviction can lead to your license being suspended and affect your chances of getting housing, employment, and even loans. Unfortunately, even if you are innocent, one mistake could result in you being convicted of DUI.
Below, we will debunk some of the most common myths about DUI and the procedures relating to the crime of DUI to help you avoid making mistakes that can result in you being convicted of DUI.
Myth #1: You Must Answer All the Questions a Police Officer Asks You
False: You are not required to answer questions that a police officer asks you if you are not under arrest. And even when you are under arrest, you do not have to answer police questions without your lawyer present. For example, even if you are legally allowed to drive in New York with a BAC of less than 0.08%, you need to be wary of telling an officer that you are from having a beer or glass of wine. Such an admission would automatically give an officer a reason to conduct a breath test. Remember, even breathalyzers can be faulty, and even if your BAC is less than 0.08%, the test results could show different results. However, you must avoid lying to a police officer.
Myth #2: You Are Required To Submit to Field Sobriety Tests
False: Even though it might feel like you are legally required to submit to field sobriety tests, the truth is that you are not. You are allowed to decline to submit to such tests. Refusing to submit to a field sobriety test may have implications. For instance, an officer could use your refusal to prove "consciousness of guilt." However, it is also true that if you are charged with DUI, crafting your DUI defense could be easier without a police officer's testimony about your field sobriety test performance. Also, even if you haven't had anything to drink, you could find yourself failing a field sobriety test. Field sobriety tests are extremely subjective and easy to fail.
Myth #3: You Cannot Be Charged if You Refuse To Take a BAC Test
False: Although you are allowed to refuse to take a BAC test, you should know that refusing to take this test comes with consequences. Refusing to take a BAC test can result in, among other things, license revocation and fines. Also, if you refuse to take a BAC test and then the officer obtains a warrant forcing you to submit to the test, refusing to take the test at this point could result in you being charged with DUI.
Myth #4: All Defense Lawyers Can Defend You in a DUI Case
False: Not all defense lawyers can defend you in a New York DUI case. After being arrested and charged with DUI, you should retain a lawyer with experience handling DUI cases. An attorney who has handled DUI cases understands DUI laws and will know how to defend you.
Contact an NYC DUI/DWUI/DWAI Attorney
Do you need legal advice from a qualified NYC DUI/DWUI/DWAI attorney? Contact Mark I. Cohen, Esq., today at 212-732-0002.
Resource:
dmv.ny.gov/tickets/penalties-alcohol-or-drug-related-violations