Debunking Common Myths About Drug Cases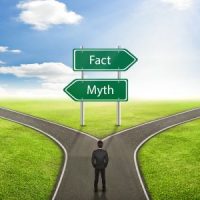 Of all the crimes that happen in New York, drug crimes are among the most common. Despite this, there is still a lot of misinformation out there about drug crimes. As criminal defense attorneys, we have seen many people get into serious trouble because of misinformation. It is vital that you understand the facts about drug cases to avoid getting into serious trouble. To help you understand the facts about drug cases, we debunk some of the most common myths about drug cases below.
Myth #1: Drug Crimes Are Not a Big Deal
This is the most common myth about drug cases. Many people think that if they are convicted of drug possession, they will not be sent to jail. Unfortunately, falling for this myth can result in you facing harsh consequences. Possession of a drug in New York has the potential for a prison sentence. Depending on the amount of drugs you are found with, you could even be charged with a felony offense.
Myth #2: If You Get Caught With Drugs, You Are Definitely Going To Be Convicted
Indeed, if you get caught with drugs, you can be convicted. However, it is not guaranteed that you will be convicted if you are caught with drugs. Assuming this can lead to you not taking steps to fight your charges or protect your rights after being charged with a drug crime. Perhaps, you were a victim of an unreasonable search and seizure. Maybe the drugs cannot be linked to you. Furthermore, even if the police conducted a lawful search and seizure and the drugs can be linked to you, there may be other options that do not involve you formally pleading to the charges.
Myth #3: You Cannot Go to Jail for a First Drug Offense
It's true that some people don't go to jail after being convicted of a drug crime for the first time. However, you cannot assume that you will not go to jail for a first drug offense. Jail time is still possible for a first drug offense.
Myth #4: You Cannot Be Convicted of Distributing Drugs Unless You Are Caught Actually Selling the Drugs
You can be convicted of a distribution-related crime even in a situation where you were not caught actually selling the drugs. For example, you can be convicted of distributing drugs if you are found with large amounts of a drug. It's also possible to be convicted of drug distribution if you are found with drugs that are divided in a manner that makes it look like you plan to sell them.
Myth #5: You Do Not Need a Criminal Defense Attorney for a Drug Case
People who think drug crimes are not a big deal also think a criminal defense attorney is not necessary when one is facing drug charges. When faced with drug charges, it is crucial that you hire a qualified criminal defense attorney. A skilled defense attorney can help you develop a strong defense strategy.
Contact an NYC Narcotics Crime Attorney
If you have any questions about drug crimes in New York or have been charged with a drug crime and need legal help, don't hesitate to contact our NYC narcotics crime attorney, Mark I. Cohen, Esq., at 212-732-0002.
Source:
omh.ny.gov/omhweb/forensic/manual/html/chapter1.htm