Criminal Charges Related to Actual & Potential Coronavirus Transmission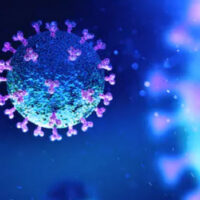 With the coronavirus pandemic reaching epic proportions here in the U.S. and around the world, anxiety levels are heightened to the point where, in some cases, criminal charges are being brought against individuals who fail to comply with stay at home orders in a number of states. Even New York recently announced that fines will be issued for those who also fail to follow social distancing guidelines. And, in some of these cases, the charges are very serious; for example, one man who was recently ordered to self-isolate but failed to do so is now being charged with reckless conduct because prosecutors claim that he showed a "willful and wanton disregard for the safety of others."
How particular behaviors – and risks with respect to public health – are ultimately treated by prosecutors will invariably depend upon the state and prosecutor involved. While, for example, the state of Illinois has already made an example out of this particular individual by deciding to charge him with reckless conduct, Florida is currently grappling with the issue by questioning whether a passenger who knowingly boarded a plane with symptoms should be charged with culpable negligence. States are, indeed, figuring things out as they go along.
The Law in New York (Analogy of HIV Transmission)
If there is any analogous criminal circumstance/statute out there to provide guidance for circumstances surrounding the coronavirus, it is most likely the issue of knowingly transmitting HIV, which is treated as a crime here in New York and elsewhere. While the law dictates that anyone who knows themselves to be infected with any venereal disease and who has sexual intercourse with someone else is guilty of a misdemeanor, because of the severe and often fatal nature of HIV/AIDS, historically, an individual could be charged with more serious charges, including assault and/or reckless endangerment, for knowingly having sexual intercourse with someone else while knowing themselves to be infected with HIV. Specifically, New York law dictates that a person is guilty of reckless endangerment in the second degree when they recklessly engage in conduct which creates a substantial risk of serious physical injury to another person. In order for that behavior to be elevated to an assault charge, it would have to actually cause physical injury to the other person.
Individuals have been indicted here in New York on counts of second degree reckless endangerment and third-degree assault for knowingly infecting someone else with HIV, whereby that other individual ended up becoming very ill as a result. A significant amount of discussion in the appeal in this particular (2011) case involved arguments surrounding whether the requirement elements of the more serious charge of reckless endangerment in the first degree were met, which requires "evincing a depraved indifference to human life" that creates a "grave risk of death to another person." In order to satisfy these requirements, the court held that the evidence must show that a defendant did not care at all about the safety of the injured individual. In addition, the court held that the requirement of creating a 'grave risk of death to another person' was not satisfied because, in 2011, as opposed to the past, an individual could live a healthy life while being HIV positive.
If You Are Facing Criminal Charges In New York, Contact A NYC Criminal Defense Attorney
If you have been charged with any crime here in New York, Mark I. Cohen is an experienced NYC criminal attorney who has frequently defended assault and other charges in New York City and State Courts. Contact our office today to find out how we can help protect your rights if you are facing charges.
Resources:
ypdcrime.com/penal.law/article120.htm#p120.25
nycourts.gov/reporter/3dseries/2015/2015_01485.htm
propublica.org/article/coronavirus-self-isolation-illinois-jasper-county-arrest
foxnews.com/politics/nypd-to-fine-those-violating-social-distancing-amid-coronavirus-de-blasio-says
https://www.markicohenattorneynyc.com/u-s-supreme-court-weighs-definition-of-serious-drug-offense-criminalization-of-immigration-advocacy/