Can You Negotiate A Plea Deal?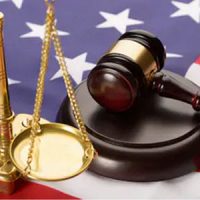 Most criminal cases in the U.S. are resolved through a plea agreement. According to Pew Research Center, in 2018, nearly 80,000 individuals were defendants in federal criminal cases, but only two percent of them went to trial. If you are facing criminal charges, you can choose to take your criminal case to trial or resolve your case through plea bargaining. This is a tough decision that should be made with the help of a qualified criminal defense attorney.
As it pertains to plea bargaining, there are a few things you need to know. For example, you need to know whether or not you can negotiate a plea deal. Read on to learn whether or not plea deals are negotiable.
Can You Negotiate a Plea Deal?
Yes, you can negotiate a plea deal. You and your criminal defense attorney can negotiate an offer from the prosecutor to get better terms. However, when negotiating a plea deal with a prosecutor, it is vital to keep in mind that a plea bargain requires compromise.
Usually, when negotiating a plea deal, the points of negotiation focus on the sentencing and charges. For example, you and the prosecution side can negotiate on what charge(s) you will accept. For example, if you are being charged with first-degree assault, you can negotiate a plea offer to a second-degree assault charge. You can also negotiate specifics like jail time. For example, for a criminal offense with a potential jail term of three to ten years, you can negotiate to serve the minimum sentence in exchange for pleading guilty. Additionally, if a criminal offense could be charged as a felony or misdemeanor, you can negotiate to have the crime charged as a misdemeanor.
Generally, a plea deal is whatever agreement you work out with the prosecution. The only requirement is that you and the prosecution agree that the deal resolves the charges completely.
How To Negotiate the Best Plea Offer
The first thing that goes into negotiating the best plea offer is understanding what you wish to accomplish. For example, is avoiding a felony charge on your record more critical to you than avoiding jail time, or is avoiding jail time more important to you than avoiding a felony charge on your record? Knowing what you want to accomplish makes it possible to determine the right plea to pursue.
Second, you need to approach your case from different angles to negotiate the best plea offer. For instance, one of the most effective ways of pressuring the prosecutor to give you the best plea offer is to identify weaknesses in your case that may lead to the prosecution having a hard time in court. You may not be aware of the potential weaknesses in your case, but a qualified criminal defense attorney will know about them. For example, there could be a weakness with your criminal case if law enforcement officers failed to follow specific procedures, such as the procedures that must be followed during a search and seizure.
Contact an NYC Criminal Defense Attorney
If you're facing criminal charges in New York and need help with plea bargaining, contact our skilled and dedicated NYC criminal defense attorney Mark I. Cohen at 212-732-0002.
Source:
pewresearch.org/fact-tank/2019/06/11/only-2-of-federal-criminal-defendants-go-to-trial-and-most-who-do-are-found-guilty/