Can A Victim Drop Your Criminal Charges In New York?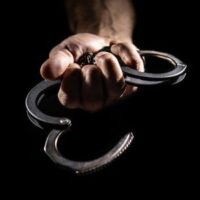 Several things can happen after you are charged with a criminal offense in New York. For example, if you do not hire a skilled criminal defense attorney, you might end up convicted even if you are innocent of the crime in question. On the other hand, if you hire a qualified attorney, you may be able to prove that you are not guilty of committing the crime you are being accused of committing and secure an acquittal.
Apart from an acquittal, another possible positive outcome of a criminal case is the charges getting dropped. But who can drop criminal charges in New York? Is it possible for a victim to drop criminal charges against a person in New York? Read on to find out.
What Does It Mean When Criminal Charges Are Dropped in New York?
What happens after your criminal charges are dropped is dependent on whether the charges are dropped with or without prejudice. If your criminal charges are dropped "with prejudice," those particular charges cannot be brought against you ever again. However, if your charges are dropped with prejudice, you can be charged and prosecuted for a similar crime that happens on a different date, even if the same victim is involved.
On the other hand, when your criminal charges are dismissed "without prejudice," you can face charges at a later date for the same crime. For example, this can happen if the prosecutor finds additional evidence that they can use against you. However, rarely does this happen.
Can a Victim Drop the Criminal Charges Against You in New York?
Sometimes, victims change their minds about wanting to proceed with criminal charges. If the alleged victim in your case is considering dropping the charges against you, you might be wondering whether they have the power to do so.
So, can a victim drop the criminal charge against you? Unfortunately, despite what you have come to believe based on what you have seen on television, a victim cannot drop criminal charges against you. During an arrest, if the victim says that they do not wish to press charges and the police end up not making an arrest, it is the police who have made the decision. Not the victim. If the police make an arrest and press charges, then the prosecutor decides whether the case should be pursued or dropped.
In New York, when a person commits a crime, they commit the crime against the state and not against the victim. In New York, victims are generally witnesses who don't have the power to decide the fate of a case.
In conclusion, it is vital to note that rarely will the District Attorney's office play along with domestic violence victims who want to drop the charges. The DA's office is known for pursuing domestic violence cases even without the star witness ever showing up to court.
Contact an NYC Criminal Attorney
If you're facing criminal charges in New York and would like to know if there is any way to have your charges dropped, contact the skilled and dedicated NYC criminal defense attorney, Mark I. Cohen, Esq. at 212-732-0002.
Resources:
nycourts.gov/CourtHelp/Safety/DVbasics.shtml
nij.ojp.gov/topics/justice-system-reform/wrongful-convictions