Can a Prosecutor Appeal a Not Guilty Verdict?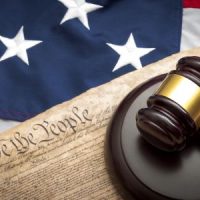 If you are facing criminal charges, you need to understand your rights and options to ensure you achieve a favorable outcome. For instance, you need to know that if your criminal case ends with a guilty verdict and you feel there was a legal error, you may be able to appeal your conviction to a higher court. But what if your case ends with a not-guilty verdict? You may wonder, "can the prosecutor appeal a not-guilty verdict?"
So, can a prosecutor appeal an acquittal? If the jury finds you not guilty, it means your case is over, and the prosecutor cannot appeal the jury's decision. In other words, while you, as a defendant, have the legal right to appeal a conviction, the prosecutor does not have the right to appeal an acquittal. This is because of what is known as "double jeopardy." Below is more on this.
Finality of Acquittals
Unlike guilty verdicts, which can be appealed on various grounds, acquittals are final. An acquittal or a not guilty verdict means that the prosecution could not prove the defendant's guilt beyond a reasonable doubt. Prosecutors are barred from appealing an acquittal in New York and everywhere else in the U.S. The issue of double jeopardy prevents prosecutors from appealing not-guilty verdicts. The double jeopardy clause, found in the Fifth Amendment of the U.S. Constitution, protects criminal defendants from being tried twice for the same offense. According to the law, after a jury has declared a defendant innocent, the prosecutor cannot appeal the jury's decision and ask the court to permit them to retry the defendant for the same criminal charges. If a prosecutor tries to appeal a not-guilty verdict, a judge will likely strike the move unconstitutional.
Times When Double Jeopardy Does Not Apply
There are certain situations where double jeopardy doesn't apply. The following are those situations;
When there is a mistrial: A mistrial arises when a procedural error or misconduct occurs, leading to the court adjourning the case and awarding a new trial. A mistrial can also occur when a jury is unable to reach a unanimous decision. In such cases, the prosecution can choose to retry or not retry the case.
When a case is both a state and federal case and you are found not guilty in one court: If you are found not guilty in one court, you can be tried in the other court.
A Criminal Sentence Can Be Appealed
State and federal guidelines restrict the type and extent of sentences judges can impose after a jury renders a guilty verdict. While a judge's sentencing is subject to discretion, prosecutors are allowed to appeal sentences if they feel a sentence is inappropriate for the crime committed. Of course, in the case of a not-guilty judgment, there is no sentence to appeal.
Contact an NYC Criminal Attorney
If you are facing criminal charges and need legal help, contact the skilled and dedicated NYC criminal attorney at Mark I. Cohen, Esq. We have years of experience helping criminal defendants protect their rights and defend themselves, and we are ready to help you, too.