Can A DUI/DWUI Conviction Result In Deportation?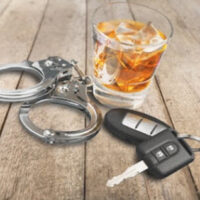 A DUI/DWUI conviction can have far-reaching consequences. Such a conviction can leave a person with a suspended or revoked driver's license. If a person is found guilty of DUI or DWUI, they risk spending years in jail and/or paying hefty fines. Apart from these well-known potential consequences of DUI, there are other lesser-known consequences that apply specifically to individuals living in the United States as permanent residents. For American citizens, the possible penalties for DUI convictions are usually the ones mentioned above. Unfortunately, a DUI conviction can lead to worse consequences for a permanent resident of the U.S.
If you live in the United States as a permanent resident, you probably have found yourself wondering how a criminal conviction can affect your residency status. You may have at one point asked yourself, "Can a DWUI/DUI conviction result in deportation?" The simple answer to this question is yes, a DUI/DWUI conviction can result in the deportation of a green card holder. However, you need to note the situations that can trigger removal because not all cases warrant removal.
Many people assume that a DUI or DWUI conviction is not the type of conviction that can cause problems with their immigration status. This is a misconception. All DUI/DWUI-related offenses might not negatively affect a person's immigration status, but some DUI-related crimes can adversely affect your immigration status. In this article, get to learn about some of the DUI-related situations that can warrant deportation of a permanent resident and how a criminal defense attorney can help.
Who Is a Permanent Resident?
You are a lawful permanent resident of the U.S. if you hold a green card. An individual with a green card has the right to live in the U.S. indefinitely. As a permanent resident, you can live, work, and school in the United States.
Can a DWUI/DUI Conviction Result in Deportation?
Fortunately, if charged with a single DUI misdemeanor, the chances are, such a conviction won't lead to deportation; what could attract removal efforts is if you are convicted of multiple DUI offenses or a felony DUI conviction. Additionally, a permanent resident convicted of DUI/DWUI risks being deported for several other reasons, including;
A DUI that occurred while a driver's license was on suspension
A DUI that led to an accident
A DUI that involved drug possession
A DUI that involved driving under the influence of drugs
A DUI that involved driving with a child in the car
You need to be extremely careful if your case involves driving under the influence of drugs. If you are currently facing charges under this type of DUI, you need to reach out to a skilled criminal defense attorney immediately to receive help with your case.
Additionally, you need to note that, even when you don't end up being deported because of a DUI conviction, you risk being unable to re-enter the U.S. if you ever leave.
How Can a New York Criminal Defense Attorney Help You?
As a permanent resident of the United States currently facing DUI charges, you need to work with a criminal defense attorney because of the grave consequences you risk facing if convicted. An experienced DUI/DWUI attorney can help reduce your charges. As a permanent resident, having your charges reduced can help you prevent your immigration status from suffering.
Contact an NYC DUI/DWUI Attorney
Are you a lawful permanent resident in or around NYC currently facing DUI charges? If so, contact skilled NYC DUI/DWUI/DWAI attorney Mark I. Cohen to get the best criminal defense possible.
Resources:
nycourts.gov/leandraslaw/index.shtml
dmv.ny.gov/tickets/penalties-alcohol-or-drug-related-violations