Best Practices For Working With A Criminal Defense Attorney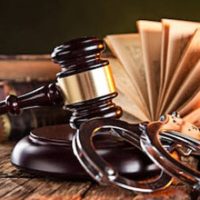 When facing criminal charges, it is best to avoid handling your case alone. You have a higher chance of seeing a positive outcome if you retain a skilled criminal defense attorney. Criminal charges can take away your freedom, so it is best that you don't risk going at it alone without legal representation.
You have the legal right to be represented by a criminal defense attorney. However, hiring an experienced criminal defense attorney is not enough to help you see a positive outcome. You have to put in the work. You need to embrace best practices when working with your criminal defense attorney to have a greater chance of seeing a positive result in your criminal case.
The following are some of the best practices for working with a criminal defense attorney;
Respond to Your Attorney Promptly
When you retain a criminal defense attorney to help you with your criminal case, you expect that they will respond to you promptly when you reach out to them wanting information or with questions. Likewise, your criminal defense attorney expects you to respond to them promptly when they reach out to you. If your attorney asks you to produce information, ensure you do so within a reasonable time. Moreover, when dealing with a criminal case, there are time-sensitive deadlines that need to be met. If deadlines are missed, it could harm your case.
Follow Your Attorney's Advice and Instructions
Even if you do not understand why your criminal defense attorney is telling you to do or avoid doing something, it is in your best interest to listen to them. Your criminal defense attorney has a duty to act in your best interests, so you can trust that if they advise or instruct you to take or not to take certain actions, they are trying to help you. Nonetheless, this isn't to say that you cannot ask questions if something your attorney tells you does not make sense. Feel free to question your criminal defense attorney.
Avoid Talking About Your Case With Other People
If, for example, you remember something about your arrest that you have not told your attorney, avoid sharing those details with other people. Instead, talk to your attorney. Remember, unlike your conversations with your attorney, any conversations with family or friends are not confidential. These conversations can come back to haunt you.
Do Not Engage in Self-help Without First Talking To Your Attorney
When you hire a defense attorney, you do that so they can help you fight your criminal charges. However, even after hiring an attorney, it is natural for you to want to do things to help yourself. For example, you might want to talk to witnesses to determine if their story matches yours. Or you might want to return to the crime scene and conduct your own investigation. It is in your best interest to avoid engaging in such acts of self-help without first talking to your attorney. Engaging in such actions can even result in you facing additional criminal charges, such as witness tampering.
Contact an NYC Criminal Defense Attorney
If you're facing criminal charges in New York and need help from a qualified criminal defense attorney, do not hesitate to contact the NYC criminal defense attorney, Mark I. Cohen, at 212-732-0002.