Avoid Making These 5 Mistakes if You Are Facing a DUI/DWUI/DWAI Charge in New York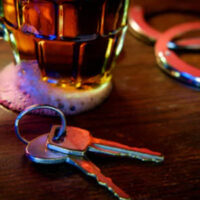 After a DUI/DWUI/DWAI arrest, a person could end up making several mistakes because of fear or confusion. When arrested for DUI/DWUI/DWAI in New York, you must avoid making a mistake that can hurt your case. It would be best to handle your case with caution to increase your chances of seeing positive outcomes.
If you can remain calm and collected after a DUI/DWUI/DWAI arrest and remember to avoid the following mistakes, you will most definitely help your case rather than hurt it.
Mistake #1: Refusing To Take a Breathalyzer Test
A refusal to take a breathalyzer test in New York attracts consequences such as monetary fines and license suspension. Also, when you refuse to take a breathalyzer test in New York, that conviction remains even if you are not guilty of DUI/DWUI/DWAI. Therefore, it is better to cooperate with a police officer when they ask you to take a breathalyzer test even if you know you were not driving under the influence or while intoxicated. Refusing to take the test, even when you are not guilty of DUI/DWUI/DWAI, only harms your case, because you still get convicted of an offense that carries heavy penalties.
Mistake #2: Making Incriminating Statements To Law Enforcers
Just like with many other charges, making incriminating statements to law enforcers can harm your DUI case. Many individuals tend to talk a lot when stopped by police officers because of nervousness. Even when in doubt, some keep talking and end up making incriminating statements. When nervous or in doubt, it is best to remain silent or politely decline to answer questions. A police officer will most likely prosecute you based on the evidence you provide them. So, the less information you provide, the better.
Mistake #3: Not Understanding What Is at Risk
One common mistake people make is assuming that DUI/DWUI/DWAI charges are not serious charges. Because of this assumption, drivers ignore or handle their cases without caution. The assumption is misleading, because the truth is that, if convicted of DUI/DWUI/DWAI in New York, you risk facing hefty penalties. Depending on the various factors surrounding your case, you risk spending up to seven years in prison. You also risk paying monetary fines of up to $10,000. Other consequences of DUI in New York include a permanent criminal record, higher insurance premiums, and installation of ignition interlock devices.
Mistake #4: Failing To Hire an Attorney
Considering the penalties you risk facing if convicted of DUI/DWUI/DWAI in New York, it would most likely not be a good idea to try your case without legal representation. If you decide to try your case without an attorney's help, you might make other mistakes that will make it hard for you to guard your legal rights and see positive outcomes.
Mistake #5: Prematurely Concluding You Are Guilty
No matter the circumstances you find yourself in, never conclude you are guilty until your guilt is proven. There are defenses available for you and your attorney to use even when it seems like there is no hope. Some strong defenses can even help you avoid a conviction.
Contact a New York City  DUI/DWUI/DWAI Attorney Today
If you are currently facing drunk driving charges, contact experienced NYC DUI/DWUI/DWAI lawyer Mark I. Cohen, Esq, at 212-732-0002 today to receive legal help.
Resources:
dmv.ny.gov/tickets/penalties-alcohol-or-drug-related-violations
nycourts.gov/courthelp/criminal/IID.shtml