Avoid Making These 3 Mistakes if You Are Facing a Domestic Abuse Charge in New York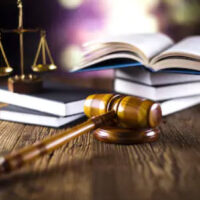 New York State takes domestic violence cases seriously, and any person found guilty of the crime faces harsh penalties. The harsh consequences are aimed at protecting victims of domestic violence. For example, when a person charged with assault in the first degree spends five years in jail and pays a fine of around $5,000, it becomes hard for such an individual to harm or threaten their victim again.
Because of the harsh penalties associated with domestic violence crimes, it is not surprising when accused people want to take various actions to ensure they prevail in their cases. Unfortunately, not every action you take will help your case. One misstep could gravely harm your case.
It is always crucial for the defense side to provide a strong defense to help them prevail in a trial. To provide a strong defense, attorneys need their clients to provide full cooperation and avoid committing mistakes that only interfere with defense efforts.
Below are three mistakes you need to avoid if you are facing domestic violence charges.
Mistake #1: Speaking To An Officer in the Absence of an Attorney/Failing To Consult With an Attorney
It is not uncommon for police officers to offer to listen to defendants' stories after arrests. Many defendants assume that they can explain their side of their story to law enforcers after a domestic violence arrest to clear their name. Domestic violence is a serious crime, which law enforcers take seriously. You explaining your side of the story without an attorney after an arrest will only harm your case. It would be wise for you to avoid saying anything to officers without your attorney.
Mistake #2: Failing To Obey the Terms and Condition Stated in Orders of Protection
If you were served with an Order of Protection after being charged with domestic violence, you have the legal obligation to obey the order. In most cases, the order will prohibit you from contacting the victim or going to their home, place of work, or school.
If you fail to obey an order of protection, you are guilty of being in contempt of court. Such a charge negatively impacts your case.
Mistake #3: Viewing Domestic Violence as a Private Matter and Believing Charges Will Go Away
The misconception that victims of domestic violence always drop charges is one that has negatively affected many. Such a misconception causes many to relax and fail to put in enough effort to secure themselves the best outcome in their cases. In New York, even if a victim decides to drop domestic violence charges, law enforcers can choose not to drop the case. Even in situations where victims choose not to press charges, prosecutors and police officers can still choose to tackle the case.
If You Are Facing Any Domestic Violence Related Charges, Contact Our Experienced NYC Domestic Violence Attorney.
Mark I. Cohen, an experienced NYC domestic violence attorney, can represent you if you are being charged with domestic violence. Contact our office today, and attorney Mark I. Cohen will ensure you avoid any costly mistakes that can harm your case.
Resource:
/opdv.ny.gov/domestic-violence/what-is-domestic-violence.html