Attorney General Announces The Establishment Of A COVID-19 Fraud Task Force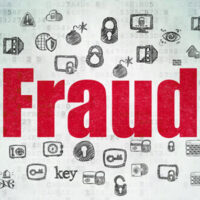 Unfortunately, whenever people become exposed to vulnerability, criminals take advantage of the situation. That is what happened after the COVID-19 pandemic hit the US. Since the onset of the pandemic, criminals have been using various tactics to profit off the pandemic. So far, Americans have been scammed in many ways. For example, some people have fallen victim to charity scams, whereas others have fallen victim to fake testing and medical products.
Law enforcers have been doing their best to crack down on criminals involved in COVID-19 related fraud. There has been news of arrests, which goes to show that law enforcement is doing its best. For example, in March 2021, authorities arrested a Bronx man for alleged $1.4M COVID-19 fraud. The man in question is said to have obtained $1.4 million in COVID-19 unemployment benefits by using the identities of more than 200 unknowing victims.
In an effort to help law enforcers do more, the Justice Department has decided to take a major step.
Justice Department Launches Task Force for Purposes of Combatting COVID-19 Related Fraud
Since 2020, the federal government has spent a lot of money on the COVID-19 pandemic and economic relief. Throughout this time, the government has remained worried about fraud and the abuse of funds. The president had been encouraging rigorous oversight of funds, and, finally, in May, the Justice Department decided to take a big step. On Monday, May 17, 2021, the United States Attorney General, Merrick B. Garland, announced a COVID-19 Fraud Enforcement Task Force. The primary purpose of the Task Force is to enhance enforcement efforts against all COVID-19 related fraud.
According to a written statement, the Attorney General said that the Task Force would use all available tools to combat COVID-19 related fraud. The Task Force will use civil, criminal, and administrative actions to fight fraud. Together with the federal government, the COVD-19 Fraud Enforcement Task Force aims to bring to book every individual who seeks to profit illegally from the COVID-19 pandemic. Generally, the Task Force aims to;
prosecute every domestic and international criminal
stop the misuse of government assistance for either personal and financial gain
recover stolen funds
Since coordination mechanisms are already in place, the Task Force will augment and incorporate those already-existing mechanisms within the Department. The Task Force will closely coordinate with all other efforts that are already underway throughout the federal government. With such coordination, the Task Force aims to reduce the potential threat to Americans and COVID-19 relief.
The Task Force is led and organized by the Deputy Attorney General and includes several entities and partners such as the;
Criminal and Civil Divisions
Executive Office for United States Attorneys
Federal Bureau of Investigation
Department of Labor
Department of the Treasury
Department of Homeland Security
Contact an Experienced NYC COVID-19 Fraud Attorney
You should not take a COVID-19 related fraud charge lightly, no matter how minor it seems. If convicted of COVID-19 related fraud, you risk spending time in jail and facing other hefty penalties. The highly qualified NYC criminal attorney Mark I. Cohen can help you fight your COVID-19 related fraud charges. To schedule a consultation and receive legal assistance, contact our firm today on 212-732-0002. You can also fill our online contact form. Allow us to help you protect your rights.
Resources:
justice.gov/opa/pr/attorney-general-announces-task-force-combat-covid-19-fraud
justice.gov/usao-sdny/pr/defendant-charged-14-million-covid-19-fraud-scheme