Arrested for Identity Theft? Understand Some Basics About the Crime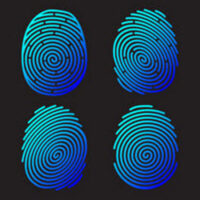 Identity theft is on the rise in the U.S. This type of crime happens when an unauthorized person illegally obtains another person's personal identifying information and uses the information to commit a crime. Identity thieves mostly steal information to commit fraud. In many cases, identity theft involves the theft of an individual's;
full names.
social security number.
credit card, or bank information.
How Does Identity Theft Work?
Identity thieves obtain people's information either directly or indirectly. Thieves steal identity by;
stealing people's wallets or purses.
stealing people's mail.
collecting information shared on the internet.
changing people's addresses to redirect their mails' destination.
digging through people's trash and collecting personal data.
In today's world, most identity thieves obtain people's information from the internet.
After an identity thief obtains a person's personal identifying information, they can do several things. An identity thief can open new lines of credit using the information obtained. Identity thieves also apply for loans or establish credit using stolen personal identifying information.
Generally, an identity thief can use a stolen identity to commit among many other crimes;
Phone fraud
Utility fraud
Application fraud
Credit card fraud
Bank fraud
Also, some identity thieves commit crimes and give other people's names upon arrest.
Victims of identity fraud risk losing a lot considering the number of things an identity thief can do with a stolen identity. For this reason, they do not rest until they see the culprits punished for their crimes.
Suppose you have been accused of identity theft. In that case, you need to know the gravity of the crime and the potential penalties to understand why you need to contact a qualified NYC criminal attorney immediately.
Some Basics on New York Identity Theft Laws
Laws governing identity theft in New York can be found under Article 190.
Identity theft is divided into four degrees. These degrees are third, second, first, and aggravated identity theft.
A third-degree crime is punishable by a prison sentence of up to one year and a fine not exceeding $1,000.
An identity theft crime in the second degree is punishable by a jail sentence of up to 4 years and a monetary fine not exceeding $5,000.
First-degree and aggravated identity theft crimes are punishable by a jail term of up to 7 years and a monetary fine not exceeding $5,000.
It is crucial to note that guilty parties are sometimes asked to pay double the amount they made from their crime instead of paying the set fine under all the degrees.
If you stand accused of any degree of identity theft, you should immediately consult a qualified criminal attorney who can help you present strong defenses. If you do not consult an experienced attorney as soon as possible, you risk losing your freedom and assets.
Contact a Qualified New York City White Collar Crimes Attorney Today 
Are you facing identity theft charges in New York and need the services of a professional? Contact Mark I. Cohen, an experienced New York City white collar crimes attorney, to increase your chances of maintaining your assets and facing less or no penalties.
Resource:
nysenate.gov/legislation/laws/PEN/190.84